Lawson Visit Fulston Manor
Year 8 students were treated to another incredible performance from a fantastic band called 'Lawson' on 23rd November, in the middle their tour with Will Young. They have also completed a successful tour with The Wanted!
The band, made up of Adam Pitts, Joel Peat, Andy Brown and Ryan Fletcher are named after neurosurgeon David Lawson who performed a life-saving operation on student Andy Brown, removing a brain tumour, three years ago.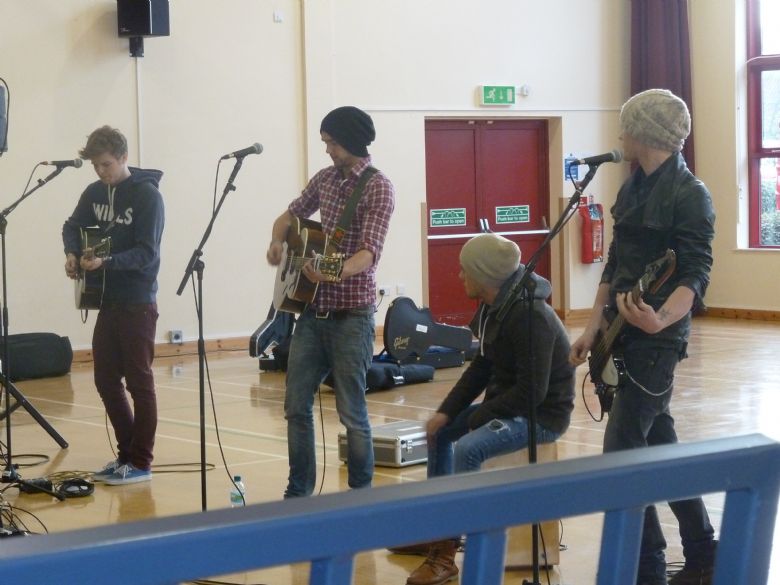 The four talented male musicians who are trying to break through the extremely tough music industry performed their new single 'Red Sky' and covered some popular tracks from Bruno Mars and Katy Perry, all of which received a very warm response. The students were very keen to ask the group plenty of questions, to find out how they formed as a group, how they had progressed as musicians and what they had achieved so far.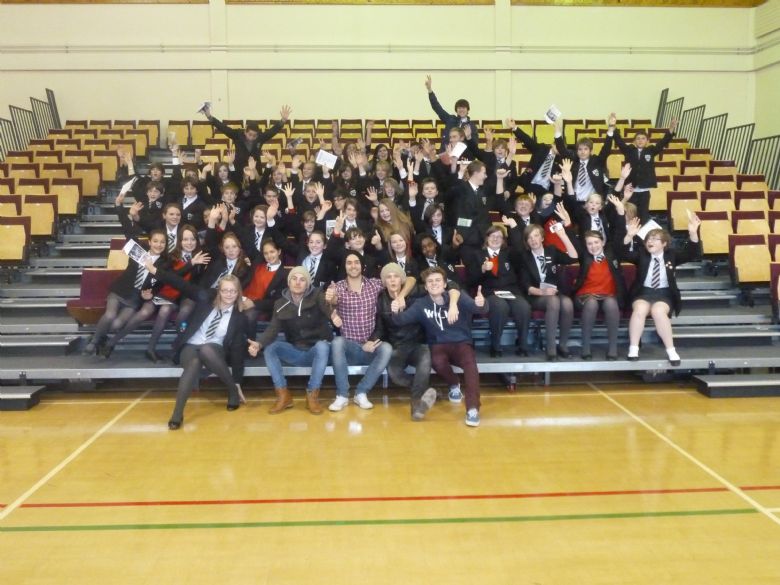 After their performance, the group signed their promotion leaflets and posed for many photos with the students – maybe a few more then they had anticipated! But the end result was another success. We wish them well for the future and hope to see them on TV! To find out more on the Lawson boys, visit their official website www.lawsonofficial.com/