Luminites Visit Fulston Manor
The London based band consists of five very talented musicians and singers with one member of the group having the remarkable ability to beat box and successfully astounded the audience with his gift! The band sang several songs, told stories about themselves and event taught the basics of beat boxing, which was interesting to say the least!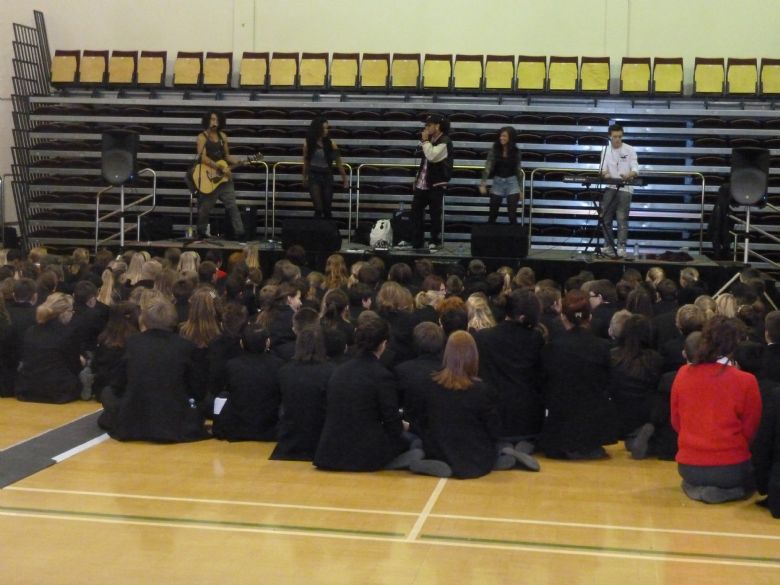 After the performances the students had an opportunity to ask questions which included, how they formed as a group, where they are from and how they discovered their talents as musicians..
The atmosphere was buzzing and the students seemed to thoroughly enjoy the performance. Even some members of staff were asking if they will be coming back to perform for us again! Their manager was very impressed with our students and overwhelmed with the number of questions! The students received flyers and were able to get autographs and be photographed with the band.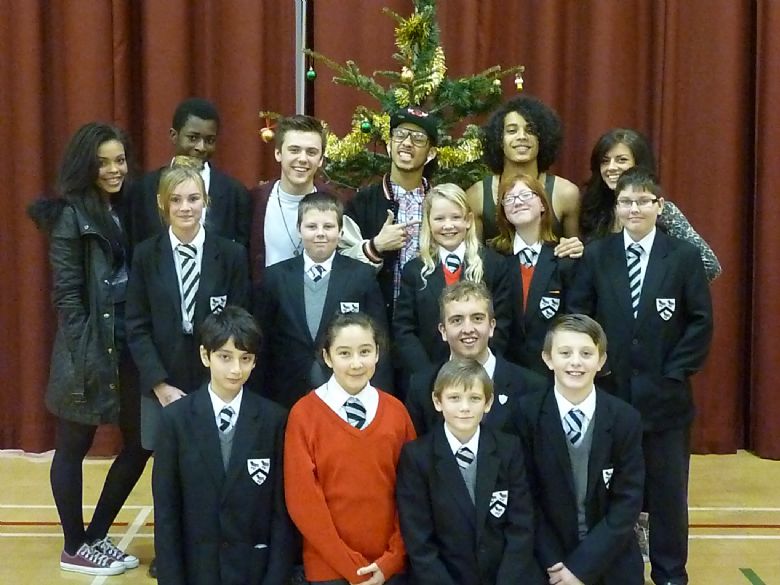 The Luminites said that they would love to come back to Fulston Manor next year to perform for us again. Watch this space!