Students Wake Up To Lepra
For the past 20 years 6th Form students from Fulston Manor School have run a Stayawake night between the hours of 7.00pm and 7.00am in aid of LEPRA. This year was no different with 130 students and 17 staff volunteering their time last Friday. The 6th Form Committee organised a variety of events designed to keep everyone awake. Activities included a thrilling 5-a-side football tournament, board games, a mini rave, karaoke and some amazing face painting creations.
Last Fridays event raised £3500 bringing the total of donations to LEPRA to well over £50,000 since the school chose this worthy charity to support. Fulston Manor School has raised the most amount of money for LEPRA than any other school in the UK – something they are very proud of. Miss Tidman, the teacher who organised this year's event, said, "Leprosy is one of the world's oldest diseases yet millions of people are still affected worldwide. It is so wonderful to see so many of our school community taking part in this annual event. Although we have fun during our 12 hour stint we are all very aware of the seriousness of this disease and the fact that just £25 can save a life".
More information can be found at http://www.leprahealthinaction.org/
---
Armistice Day in Ypres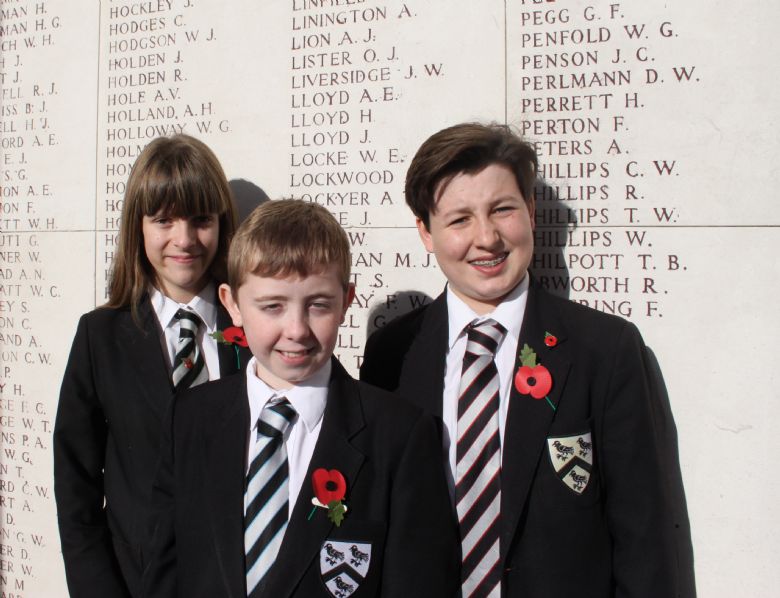 Fulston Manor School students were honoured to have been invited by the Mayor of Swale along with other local schools to take part in the procession to commemorate Armistice Day. It was an early start for all involved as the coach left for Ypres from the council offices at 4.15am and the party arrived in Ypres at 9.15am (local time).
Ypres was heaving with school parties from the UK and representatives from British services to regiments who took part in WW1. The centre of Ypres was lined with local people and tourists who had come to watch the Poppy Parade and pay their respects to those who had fallen during the War to end all Wars. The Civic Party, students and staff walked through the town and under the Menin Gate as part of the parade and were humbled to be part of this 100 year commemoration event. During the event the Last Post was played and thousands of poppy petals floated down from the roof of the Menin Gate, a living memorial to those who fell. Year 8 Henry said "this has been a once in a lifetime experience and I was honoured to have taken part".
Following the parade and the ceremony Mrs Palmer, Community Cohesion Manager at Fulston, took the students on a mini tour of Ypres where they saw the model of the Menin Gate, the wartime Lace and Poppy exhibition and managed to get to see the orchestra setting up for a concert in the Cathedral due to be performed later that evening. The entire group then travelled to Tyne Cot Cemetery, White House Cemetery and finally Lijssenthoek Cemetery where they heard stories behind some of the soldiers buried there from their tour guide. Joseph and Katherine both said , "An amazingly emotional day and one that we will never forget. It was worth getting up early for and we got to meet students from other schools which was really nice!".
Mr Brookes was delighted to hear that all three students represented Fulston Manor School so well. Their manners and respect for this emotional ceremony was beyond question and Mrs Palmer was filled with pride.