Our Fulston Family Values
New for September 2023, our school values were introduced to help further enhance our mission to make Fulston Manor School a safe, welcoming and friendly place to learn. Developed in conjunction with our School Councils, School Governors and our Senior Leadership Team, these collaborative values celebrate all that is best about the Fulston Family.
We embed these integral values into every part of Fulston Family life, from having high ambitions of both our students and staff, showing fortitude and integrity in the classroom, around our site and in our wider community, to being mindful of each and every member of our community and embracing and celebrating our differences.
When applied together and with relentless consistency, we really can help shape great young citizens, not just for the Fulston Family but for our wider community, too.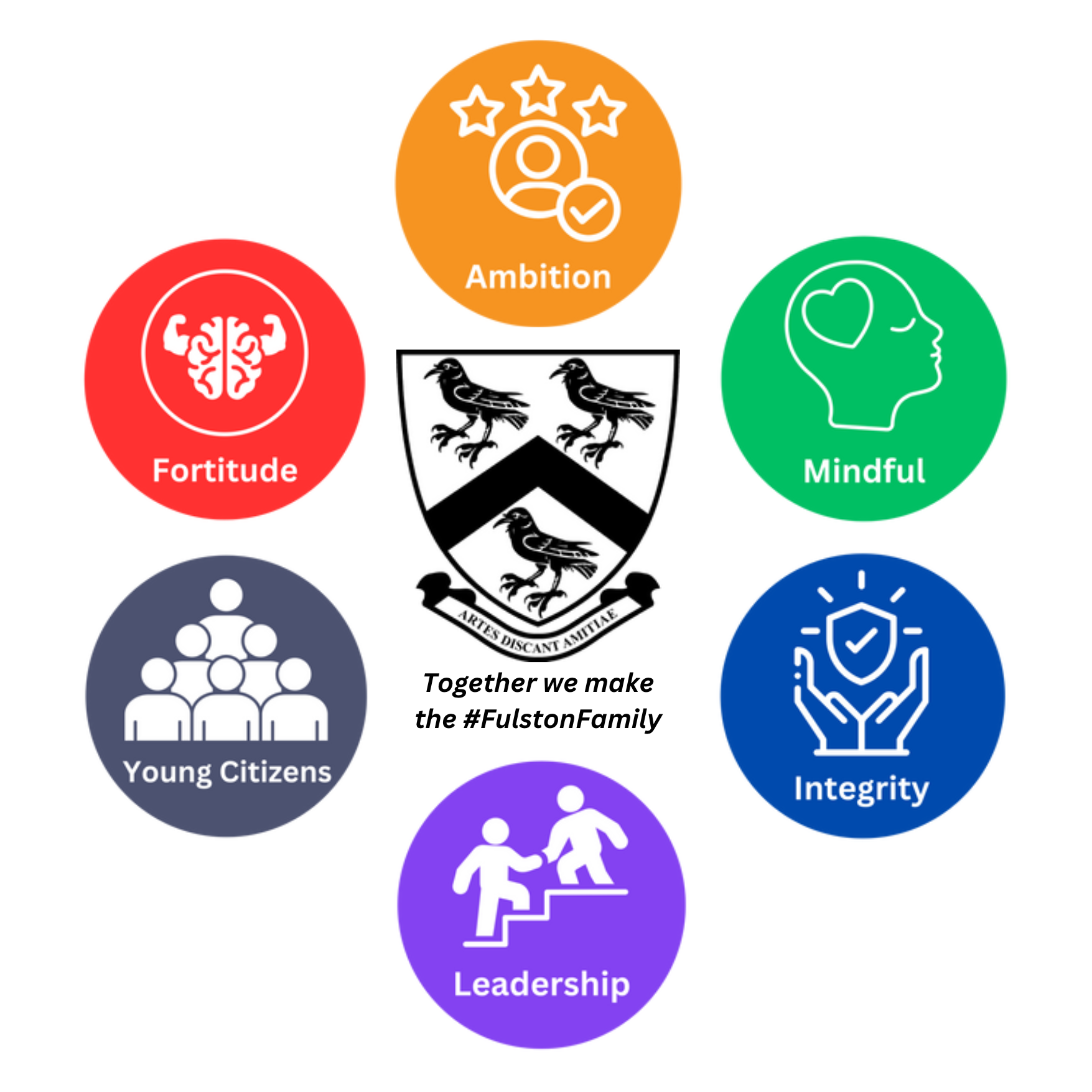 Fortitude - we show strength of mind and conviction.
Ambition - we strive to be the best we can be.
Mindful - we are considerate of ourselves, others and our community.
Integrity - we uphold strong, honest principles.
Leadership - we lead by example.
Young Citizens - we are young ambassadors for the Fulston Family.