Safeguarding for Students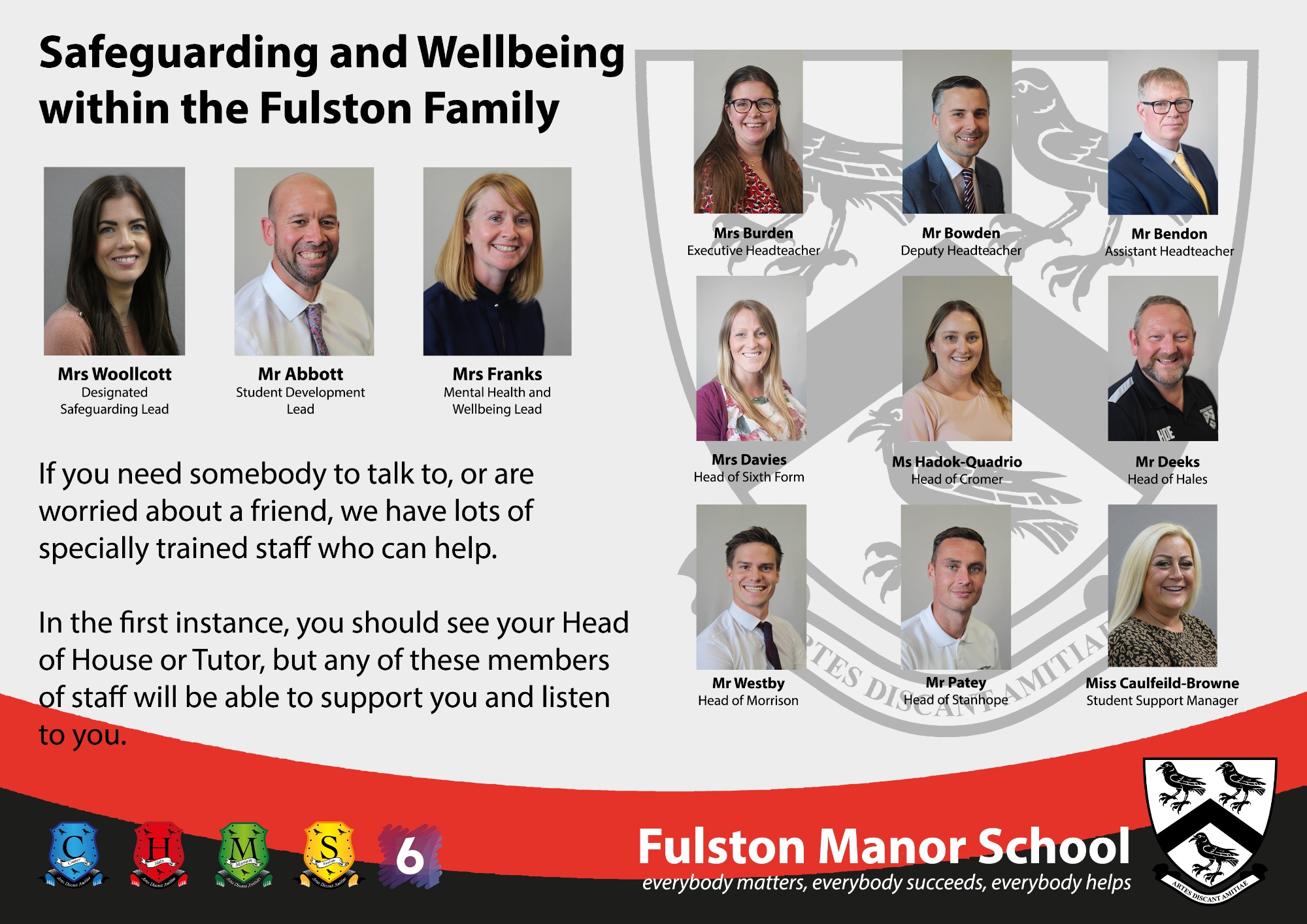 Useful Links for Safeguarding Support
Childline
Childline is here to help anyone under 19 in the UK with any issue they're going through.
You can talk about anything. Whether it's something big or small, our trained counsellors are here to support you.
Childline is free, confidential and available any time, day or night. You can talk to us:
Whatever feels best for you.
www.childline.org.uk
NSPCC
NSPCC are the UK's leading children's charity. They have been looking out for children for over 130 years.
Find out more about their structure, the way they operate and how they fight for every childhood.
www.nspcc.org.uk
Radicalisation
If you are worried about a student/young person/friend becoming radicalised, we can help. Radicalisation is the way in which a person is drawn into extreme and harmful views and behaviours. This could happen in many ways, but is particularly prevalent online or through the accessing of extreme materials. If you are worried about a student/child/friend, please follow the below link to report a concern:
Radicalisation and child protection | NSPCC Learning
Mind and Body in Kent - Wellbeing Support
Mind and Body in Kent supports children and young adults who are self-harming, at risk of self-harming or struggling with their mental wellbeing.
We help people find positive ways to manage difficult thoughts and feelings, working with small groups in secondary schools and in the community.
Refer yourself to Mind and Body in Kent
New to Mind and Body in Kent? This service is for you if:
you live in Medway and you're aged 18-25
you live in Kent and you're aged 13-25
you're harming yourself or struggling with your mental wellbeing
you have not taken any steps to end your life within the past month
To refer yourself you can: