Snakes Alive! Rescue Mission Completed!
Three students, Morgan Laws, Jasmine Wilkins and Archie Smith, had an unusual start to their Monday morning walk to school.
Three Fulston Manor School students, Morgan Laws, Jasmine Wilkins and Archie Smith, had an unusual start to their Monday morning walk to school. They happened to come across a box sitting on a local resident's driveway with a snake head sticking out of it! Thinking it was an early Halloween prank Jasmine lifted the lid to find a 3ft corn snake slither out. Whilst Morgan and Archie tried to catch the reptile escapee, Jasmine thought it was best to alert the homeowners as to why three teenagers were on their driveway! What followed was complete teamwork and together with Mr Barry and Jean Coomber of Bell Road, the abandoned snake was caught again and put into a much safer box. The students brought the snake into school where teachers then passed it to their counterparts at Highsted School as their animal husbandry programme seemed like a good place to put the already harassed reptile so that it could be looked after it until the correct authorities were informed. Mr Prutton, Assistant Head, said "Our three students should be commended for their bravery and support to the local public this morning. They knew that the best thing for everyone included, especially the snake, was to get it off the street and to somewhere safe. Not everyone would be prepared to do this". The students were delighted to receive a thank you card from Mr and Mrs Coomber who said that they had all been very sensible and brave. The snake is now at an exotic wildlife sanctuary.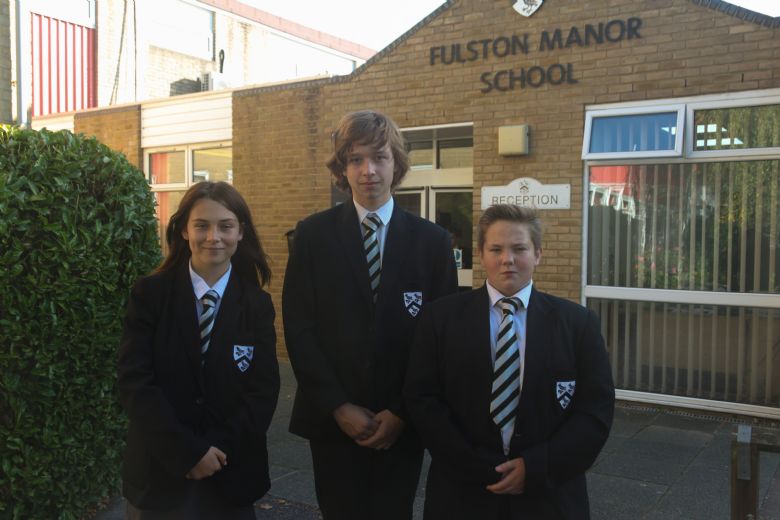 An RSPCA spokesperson said: "We are really grateful to the pupils for all their efforts in helping this poor snake and it must have been a shock to find the reptile in a box! It's lucky that one of the pupils knew about snakes and so knew it wasn't dangerous and how to handle it safely. It is really heartwarming to know that so many youngsters are willing to help an animal in need, no matter what its species."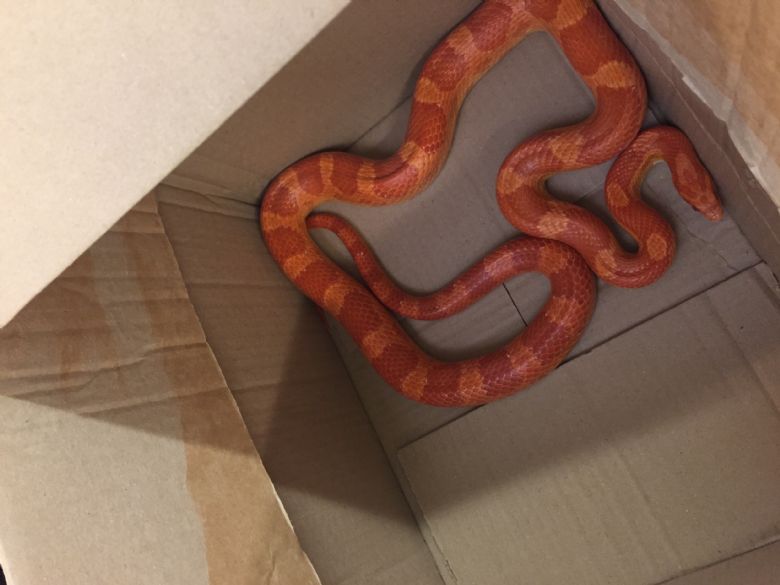 Anyone who encounters an abandoned or sick or injured exotic snake should call the RSPCA's Cruelty Line for help and advice. We are seeing a worrying number of snakes coming into our centres, because owners are no longer able to care for them. The main thing we want to stress to people who are thinking about bringing an exotic pet into their family is to think before they buy - research the needs of the animal thoroughly and make sure that you can provide everything that animal needs for the animal's entire life."
The animal welfare charity - the UK's oldest and largest - currently has dozens of snakes in its care and is searching for experienced homes for them to go to. If anyone is able to help rehome one of these wonderful snakes we'd ask them to get in touch via https://www.rspca.org.uk/findapet or contact RSPCA Sussex, East Grinstead and Brighton branch on 07815 525 578, to speak to the reptile centre team.
To help the RSPCA continue rescuing, rehabilitating and rehoming animals in desperate need of care please visit: www.rspca.org.uk/give.