Support a Great Cause Today - Finley Atkinson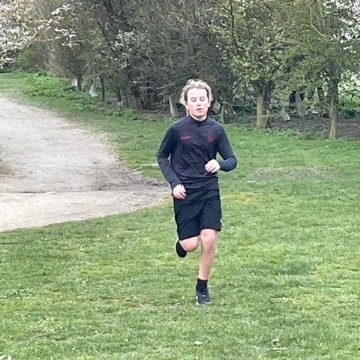 "We really do have some amazing students!" is what Mrs Palmer said when she heard that Year 8, Finley Atkinson, had decided to take up the 'Run31' challenge. Having heard about this fundraising event in aid of the Air Ambulance Finley's Dad decided to challenge Finely to consider doing it. As Finley is rather competitive and loves a challenge he didn't hesitate and started on his journey to run 31 miles throughout the month of March.
Having not run before it was rather different than the hockey and tennis that he usually plays to keep fit but, because of lockdown, his usual sports were banned. Finley's Dad is a keen runner and has encouraged his son throughout, sometimes joining him on his runs. Having seen the Air Ambulance land a couple of times, once on Minster Beach and, more recently, on the school field, it was a no brainer as far as Finley was concerned.
At the time of going to press, Finley's fundraising is just short of his £250 target and the family are hoping to smash this in the coming days. We wish Finley luck in achieving his goal. YOU CAN DO IT!!!