FMS Students attend Queens College Cambridge Virtual Roadshow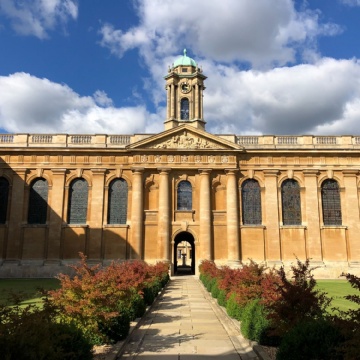 On Friday 26th March, 59 Year 11 and 8 Year 12 students attended a virtual roadshow with students from Queens College Cambridge.
The first and second year University students explained to the audience what life was like studying at Cambridge. Fulston students gained a great insight into both the academic studies and the extremely varied extra-curricular activities available, including sports, dance, drama and even a lettuce eating club!
The practicalities of studying at Cambridge were also discussed including the application and interview process and financial support. A video and powerpoint slides were shown to give students a clearer view of life at Cambridge and at the end there was a Q&A session.
Fulston students asked a great range of questions and afterwards commented on how enlightening the session had been, with some students commenting that they would love to go to Cambridge or a similar university to study.
The session was particularly exciting as one of the Cambridge students speaking was Fulston's very own Katherine Halsall, who left Fulston last year and is now enjoying studying Geography at Queen's College, Cambridge. It was great for us all to see her and hear how well she has settled into life at University.