Mr Twohig Puts Pen To Paper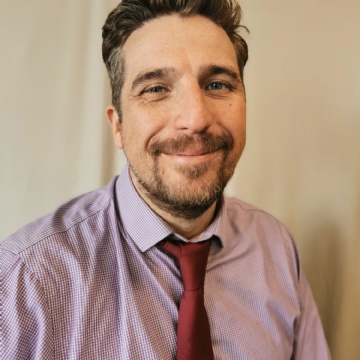 It's funny how such an outwardly confident and larger than life personality can be so self-critical and happy to hide their light under a bushel. Until now. Word on the street was that English teacher Mr Twohig is a published author who sells his amazing books on Amazon. Mrs Palmer had a long chat with Mr Twohig and found out all about his life and the stories behind the publications.
Born to parents of South African and Zimbabwean origin, Mr T started life in South East London before moving to Kent. He was never that good at school as he struggled to fit in and felt that the cultural differences of his parents, influenced how he saw himself and how others perceived him to be. His latest children's book, released last year and entitled Pansy Pete, is a story of hope, courage and magic in the sleepy village of Boxley. Drawing from his own life experiences Mr Twohig created Pete and tells the tale of bullying by the 'cool' kids as the little boy just doesn't fit in to his new school. Fast forward to a connection with Peter's favourite teacher who introduces him to magical secrets where he is taught vital life lessons and turns his life around by learning the skills needed to survive in the real world. The novel deals with issues such as single-parent families, bullying and gender identity.
Mr Twohig has also written a series of crime thrillers for the more adult audience, starting with Sunny Sands; A teenage body is washed up on the beach and Detective Charlie Stone is the man to solve the crime, dodging around the twists and turns of the evidence to find the killer. Only one man sees the truth in the sleepy, coastal town of Folkestone.
Although Mr T didn't particularly enjoy school he did love, and have a flair for, English which is where he got his love of writing. When he had completed his first book he sent it to an agent who helped him work on how to improve his writing skills. Mrs Palmer found it hard to get a self-depreciating Mr Twohig to accept that his books could become best sellers! Mrs Palmer said "The story lines are really interesting and I shall certainly be buying myself a copy. In fact, when someone snaps up the film rights, I want to be given a speaking part!"
Mr Twohigs books can be bought on Amazon: