Students Proud To Take Part In 'Give Back Gardening Project'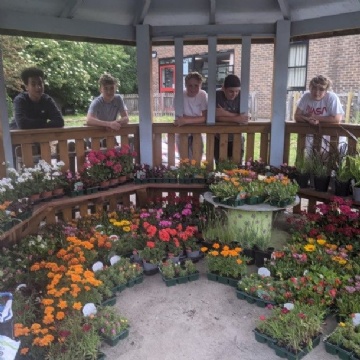 Over the course of the last two weeks, staff and students have taken part in the Give Back Gardening Project. Run by Miss Jeffery, the school started the project with the purpose of giving the students a challenge that, at the end of the two weeks, they could be really proud of. With the idea settled and the funding approved, Miss J and her colleagues set about convincing six students that spending two days over the course of a fortnight would be something they would really enjoy but that it wasn't going to be an easy ride.
The novice gardeners teamed up with South Avenue Primary School who had a garden with great potential and set to. Nathan (14), Joshua (15), Gracie (14), Charlie (14), Harvey (15) and Lenny (15) all joined in for what ended up being 2 very hard going, physical days! They stripped back over grown beds, fully weeded them, laid fresh compost and filled the beds with plants. They cut back over hanging foliage, painted and repaired the raised beds and dug out tree stumps. Miss Jeffery said "We had one day of glorious sunshine, and one day of drizzly rain. They didn't complain once and I was very proud of them. The group worked brilliantly together considering they are all separate friendship groups yet you wouldn't have known that. The team work was excellent, they shared tips and ideas. Watching Gracie teach Josh how to plant a lavender was especially heart-warming. Harvey was teaching everyone the names of the tools and Lenny was critiquing my painting skills. Charlie dug a trench to an impressive standard and Nathan intently learned how to cut down a tree. These were moments that will stay with me".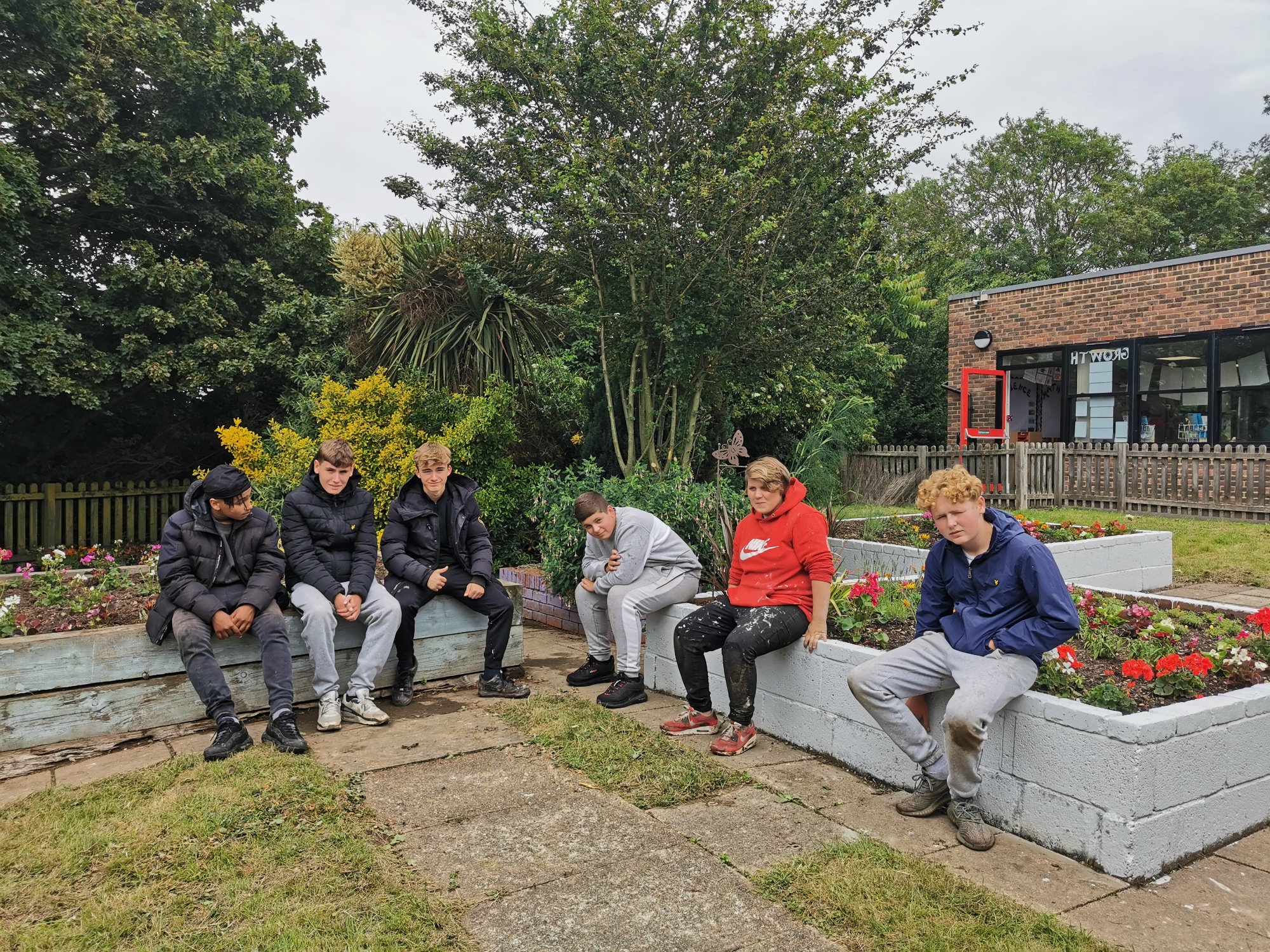 Every student mentioned how much they enjoyed learning something new and working together. When asked what they had thought of their achievements they all spoke at once using words such as physical, achievement, great experience and tired! It was a source of pure pride for the school staff to watch them develop new skills, share their own skills and build confidence in their own ability to produce something beautiful.
Mrs Telford, Senior Leader at South Avenue Primary School, said "We were very excited and grateful that Holly approached us about clearing and planting what had been a rather neglected garden area in the school. Day one really saw the project take shape, the students and staff looking decidedly warm as they worked hard clearing rather large weeds and cutting back lots of overhanging bushes. By the end of day 2 an amazing transformation had taken place and the staff and children at South Avenue now have a beautiful area where they can relax in a calm, colourful, sensory space. We are certain that when parents are allowed back onto the playground they too will be delighted to see the newly planted areas which we promise to take good care of, although the students from Fulston Manor are welcome back any time for a spot of weeding! We are very grateful to all those involved.