Mrs Banks Skydives for Pilgrims Hospice!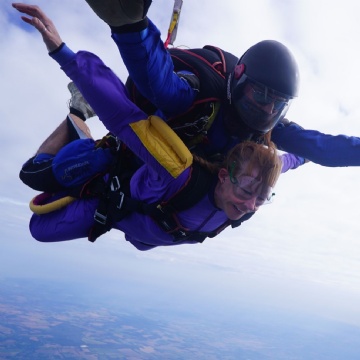 Our very own Mrs Banks, Schools Direct Administrator, decided to take her life in her hands and throw herself out of a plane – all for a good cause. Together with a few other fearless jumpers they raised in excess of £5000 for the Pilgrims Hospice East Kent.
Mrs Banks said "This was a huge personal challenge for me as I'm not great with heights, but the opportunity to conquer that fear whilst raising money for such a worthwhile cause was a huge incentive".