Three, Two, One... Lift Off!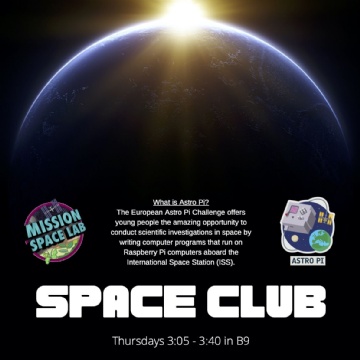 Students from Fulston Manor and Borden Grammar have recently impressed the European Space Agency and are now through to the next round in a competition to have their coding sent to the International Space Station!
The Fulston Space Exploration Club have two projects on the go at the moment – one dealing with a camera looking out of the ISS and one concentrating on the inside of the ISS. Computer Science teacher, Mr Snyder, runs the club after school and was delighted to find out that ITV Meridian News were interested in running their story.
A reporter visited the school on Thursday 13th January and the footage was on the 6.00pm news the following day. The students explained about the project using a camera looking down on earth; The Astro Pi Mission Space Lab will be analysing data received on plant life over the last two years to see if Covid has made any difference to our ecosystem.
All the students were very excited about being on TV but not, it appears, as excited about working with the European Space Agency!
Check out the full interview here...