Students Smash Fundraising Effort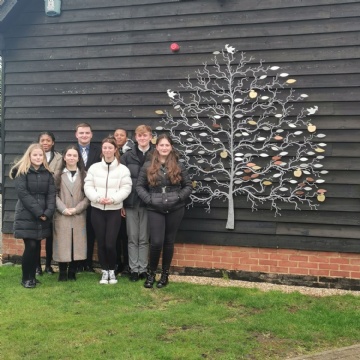 Following on from what can only be described as the country's Annus Horribilis, 6th Form students found their mojo and enjoyed a whole night of exercise, entertainment and all round jollity towards the end of last year. On 26th November the energetic Year 12 and 13s took part in the school's annual Stayawake night and smashed their fundraising record by donating an amazing £8455.20 in aid of local charity, Demelza House. Having spent a full day at school the students kept going until 7.00am on the Saturday watched over by the much older and more exhausted staff! They all kept going by playing sport, having a silent disco, taking part in a Fulston Bake Off and watching a considerable amount of Netflix!
Alongside all of the other activities a marathon game of Monopoly was played, lasting 8 hours, and was won by Sophie Ansell and Adrian Angol-Henry who, coincidentally, was also the banker!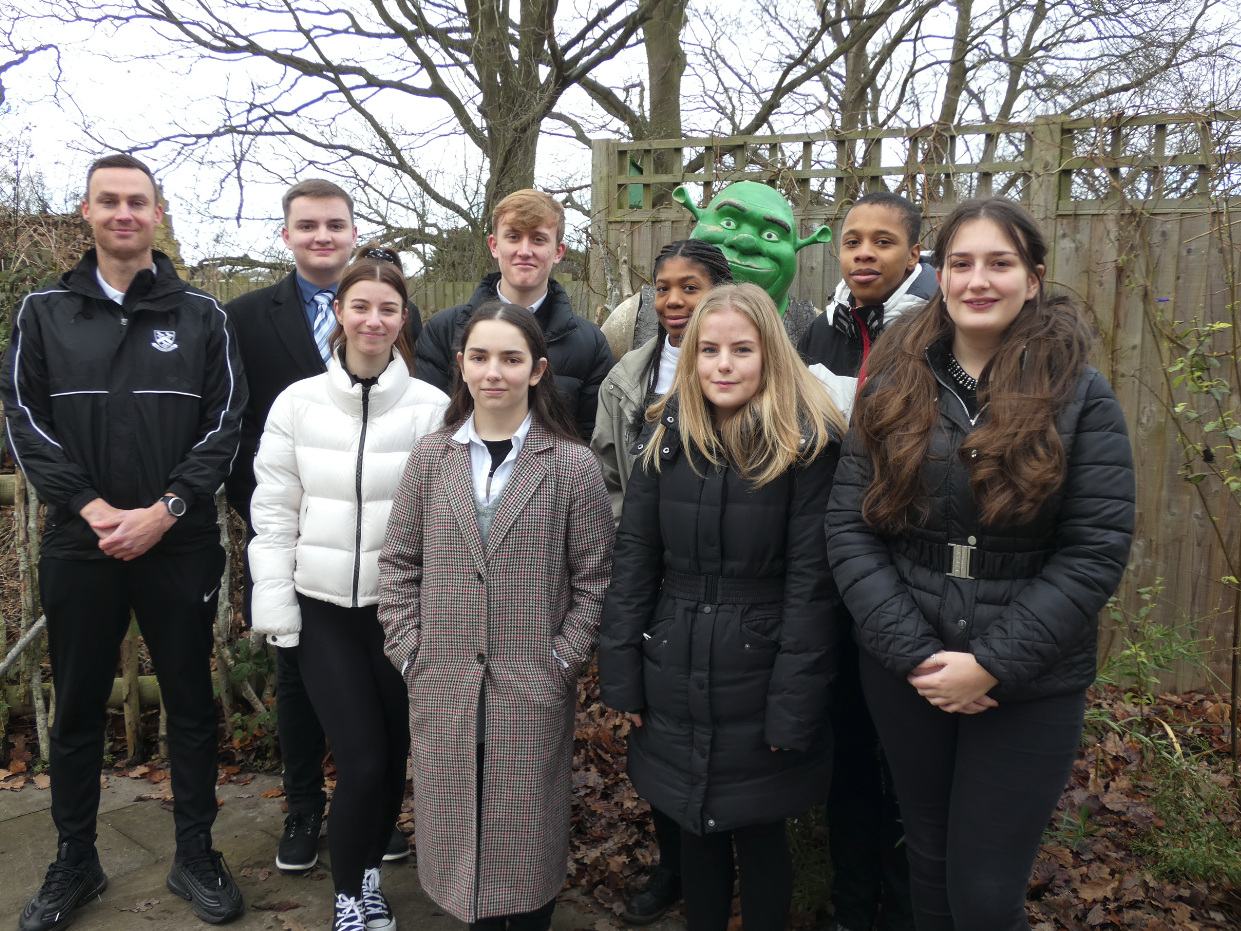 On Thursday 20th January, the top fundraisers were invited to visit Victoria Adley, Senior Community Fundraiser at Demelza, to see just what a difference their donations can make to families who use the facilities at the children's hospice. Due to Covid restrictions they were not allowed into the buildings but were shown around the beautiful grounds which are enjoyed by the children and their families. The students were delighted to find Shrek in the grounds of Demelza who brought back happy memories of watching his film and gave them a very good photo bomb opportunity.
Top fundraiser, Phoebe Wood, raised £220 and said "It was a lovely to be able to visit and I really enjoyed looking around the gardens and grounds at Demelza. I'm glad I could do my bit to put towards this worthy cause".
The students also had a photograph taken next to Len Goodman's Celebration tree. Len, a previous judge on Strictly Come Dancing and Vice President of Demelza. The public can purchase a leaf to add to the tree and have them engraved and hung for visitors to view. Information on how to do this is on the Demelza website.
Vicky Adley said "Thank you so much for bringing the top fundraisers along today. It was a pleasure to show them around. I hope they were able to see how important their fundraising was and what a difference it makes to the local community. We look after about 500 families across the South East, so lots of families will be impacted by their fundraising at a time when they need the most support.".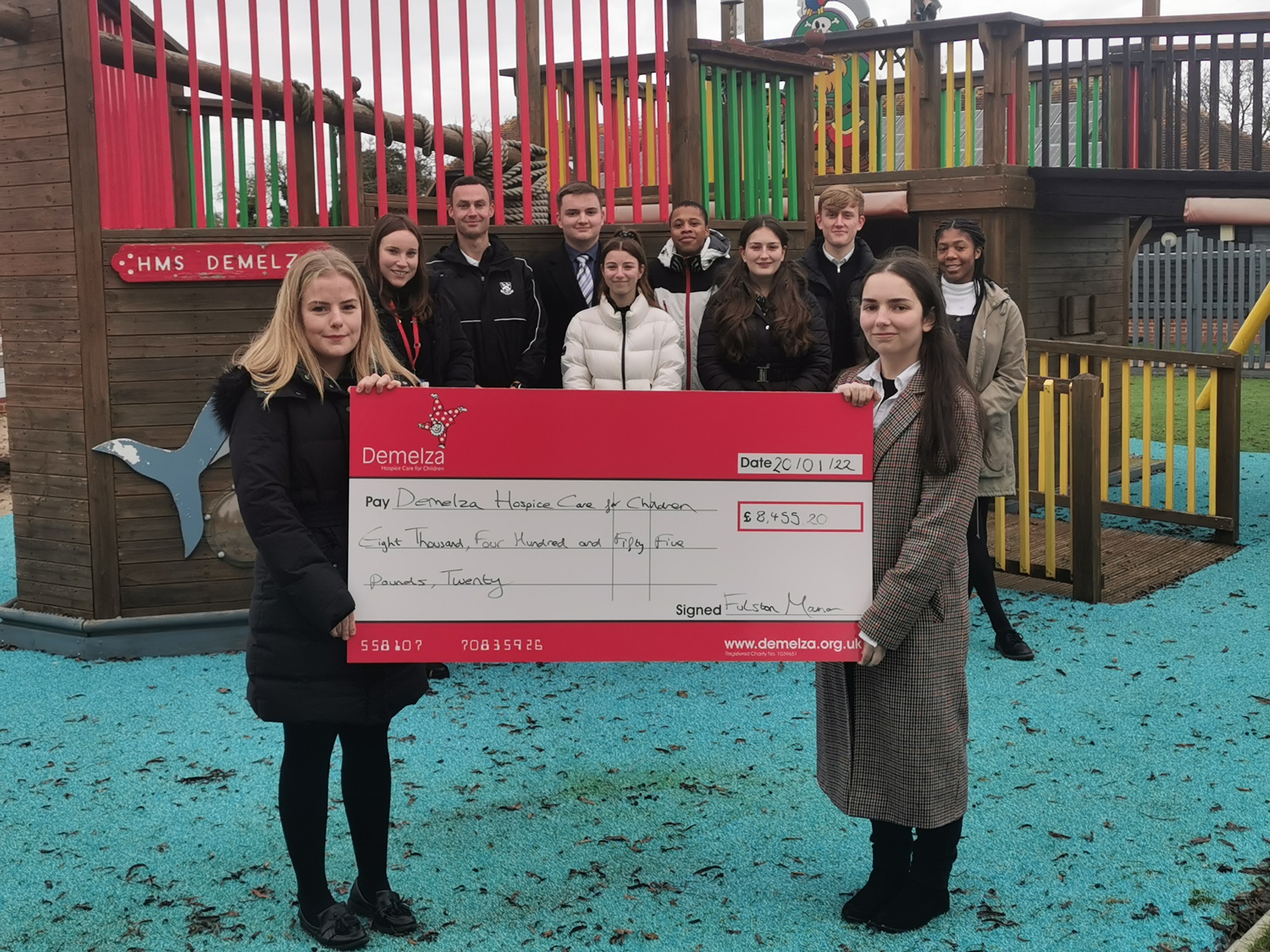 Students holding cheque: Left to right: Millie Stears and Phoebe Wood
Background: Left to right: Victoria Adley, Chris Patey (Temporary Head of Sixth Form at the time of event) Joe Shackleford, Grace Butcher, Adrian Angol-Henry, Katie Phillips, Elliott Tannerhill and Noddy Oke-Nwosu