Twins Tackle Cross Country Course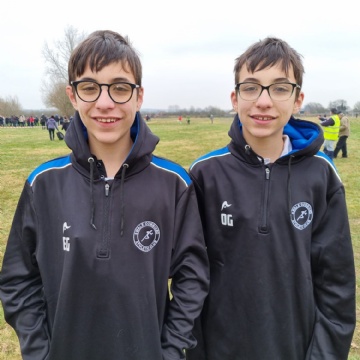 Morrison House twins, Evan and Owen Gosling, certainly are a talented pair. They have recently taken part in the Kent Athletics Cross Country event with Owen finishing a very respectable 15th.
Evan was a strong contender but, as he was recovering from concussion caused by playing rugby not long before the race events, he couldn't manage all the races on offer. Both boys run for Swale Athletics Club and are a credit to them and the school. Well done lads!