Spring Showcase - Night at the Musicals!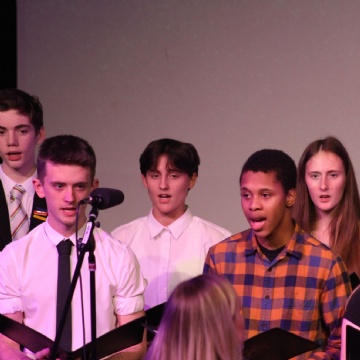 On Wednesday 30th March the Performing Arts Department organised yet another amazing production by our students from every Year group. The Millennium Hall was buzzing with audience appreciation and the talent on show was second to none. Being part of the audience allowed us to sit back and just enjoy the music, singing and dancing, all of which these students worked so hard to perfect. And perfect they did! The Night At The Musicals show was the best platform to show off, and perform, music from Hamilton, Mamma Mia, We Will Rock You and much more.
Joining the Year 13 band was Miss Hadok-Quadrio who belted out some great vocals alongside Owen Hollands. Having sung in bands for many years, Miss H-Q said she was more nervous than she had ever been before. We reckon she did a fantastic job and didn't let the boys down.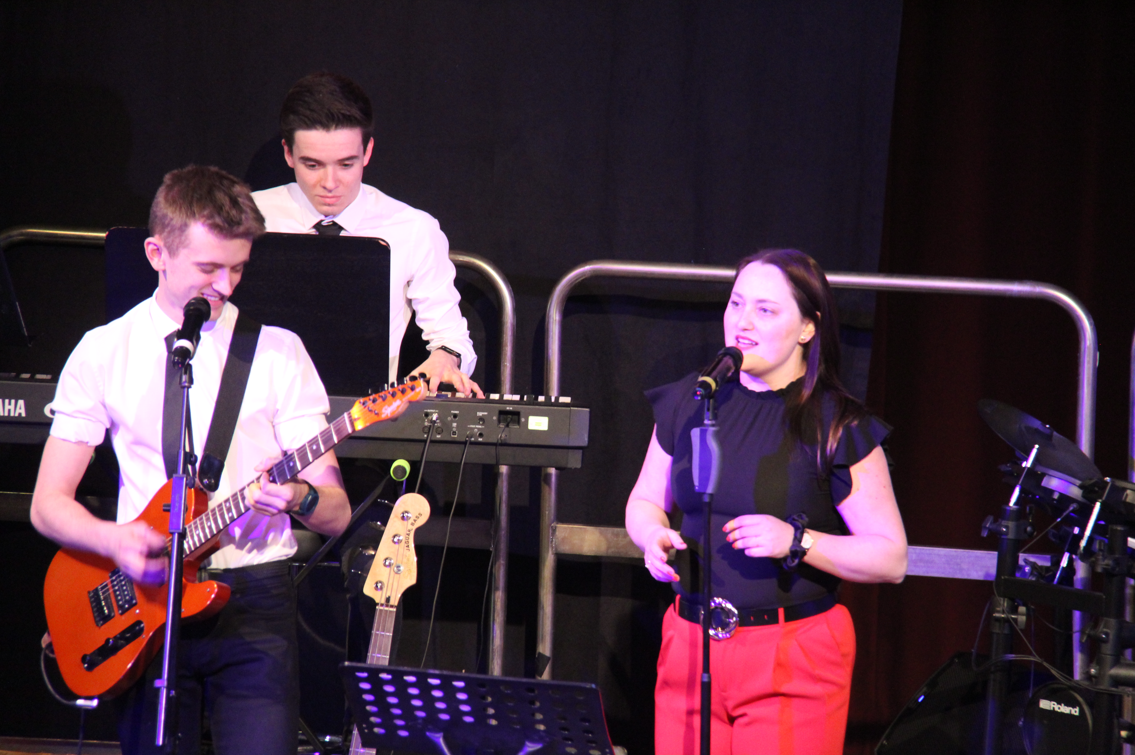 Mrs Palmer said "We would love to thank all of the staff involved in making the show such a success, the parents and grandparents for attending and, last but not least, each and every student who put their heart and soul into making the evening wonderful".
View the full photo gallery here.