Nothing Ventured, Nothing Gained!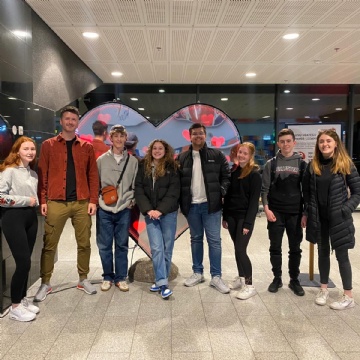 Few words could more worthily summarise the experiences of 12 Fulston Manor students this spring as they embarked to the Baltic States of Lithuania and Estonia as our international project "Preserving European Craftsmanship Using ICT' came to a close. After 3 years of interruptions and hindrances caused by Brexit, Covid and the Ukraine invasion, it often seemed these journeys were just wistful fantasy, that the endless rescheduling was all in vain.
But fate has a curious way of rearing its head; a strict summer project deadline meant within 4 weeks two lucky groups took to the skies for European adventures that would grant lifelong memories and friendships in visits to the capitals, Vilnius and Tallinn.
With a focus on traditional crafts, students were provided insights into the folkloric traditions of the Baltic: from sky-gardens to ceramics, nuptial textiles to woodwork, our partner hosts gave students a rare opportunity to sample a range of creative workshops and learning experiences; a flurry of cutting, moulding, filing, sawing, whisking and sewing that would produce handicrafts of surprising originality and scope.
Erasmus always laces learning with exploration and so our Lithuanian partners provided city tours taking in the various cultural delights of Vilnius' beautiful old-town, as well as ascents of its powerful symbol of Post-Soviet freedom, the magnificent Television tower of Karolina Park. Topped with a revolving restaurant, our students were provided with ever-changing views of Lithuania's cities, forests and rivers as the spring sunshine competed with the biting easterlies of a fading winter. Comforting coffees and sweet delicacies punctuated brisk excursions to the fairytale castle of Trakai, and the little-visited salt-rich wellness resort of Druskininkai, a place where natural springs produce salt worth more by weight than gold.
Not to be outdone, our Estonian partners strove to capture the spirit of a nation proudly characterised by hospitality and humour. Tallinn's medieval cobbled streets were the starting-point for many an adventure: from Baltic Sea sunsets and Medieval banquets to unspoilt forest ambles under glorious blue skies, the group were able to sample a diverse program of cultural experiences never afforded to the casual traveller. At every step of the way students were offered chances to create; improvised hot-air balloons, candles, traditional wedding decorations; even ice cream, in a trip whose calorific intake is better left unspoken.
Yet however full each program, when the young and adventurous are brought together from across Europe, evenings are rarely time for rest. Adopting the spirit of amity promoted by Erasmus, students went all-out to make up for the social drought imposed by Covid's two-year spell. Bowling sessions and late-night take-outs, fine dining in Vilnius's hippest eateries and shore-side e-scooter adventures along Tallinn's coastal promenades: Fulston's students spread their wings, challenged their tastebuds and spread the art of friendship in two weeks of fellowship that eclipsed the long months of waiting and uncertainty.
And if there is one thing for sure, nothing stirs the soul like an Erasmus closing ceremony… Punctuated by accordion virtuosity and glorious songs, our Lithuanian hosts wrapped up a week of adventure and discovery with beautiful gifts and affectionate goodbyes. And with the project entering its twilight phase, it seemed almost surreal that just 3 weeks later, in the palatial surroundings of Saku Gymnasium our Estonian partners would face the challenge of bringing the entire project to an end, nearly 3 years after the planning meetings in southern Spain.
Following speeches by several staff and Saku's mayor, it was the words of Jaroslav, a Czech student who attended the UK leg of the project in early 2020 which summarised the feelings of everyone present most perfectly:
'Good people make good projects and I was lucky to be in this one. I've learnt not to be scared, to always take an opportunity and that above all things, friendship finds a way to bring us closer together and lighten any darkness'.
It is hard to capture the power of Erasmus for those lucky and brave enough to take a risk and broaden their horizons; in times where old stories of national identity and political rivalry dominate the headlines and result in bloodshed on European soil, perhaps we might turn to 12 wide-eyed travellers from Fulston's community for the antidote…
For them, friendship has no borders and the promise of adventure inspires more than any flag or anthem.
Heartfelt thanks and best wishes go to our partners in Lithuania, Estonia, Spain, Czech Republic and Iceland. It has been a pleasure working with you.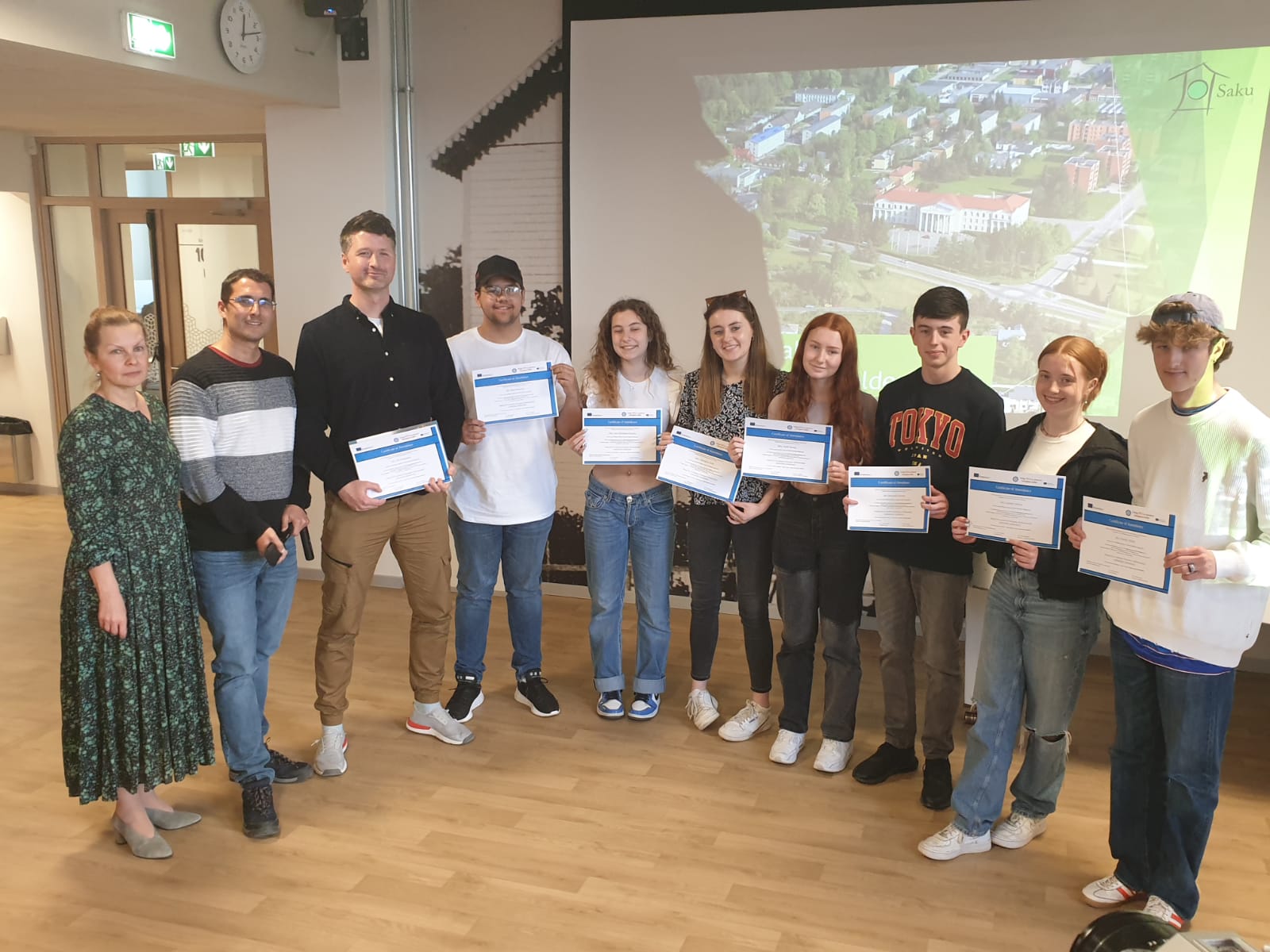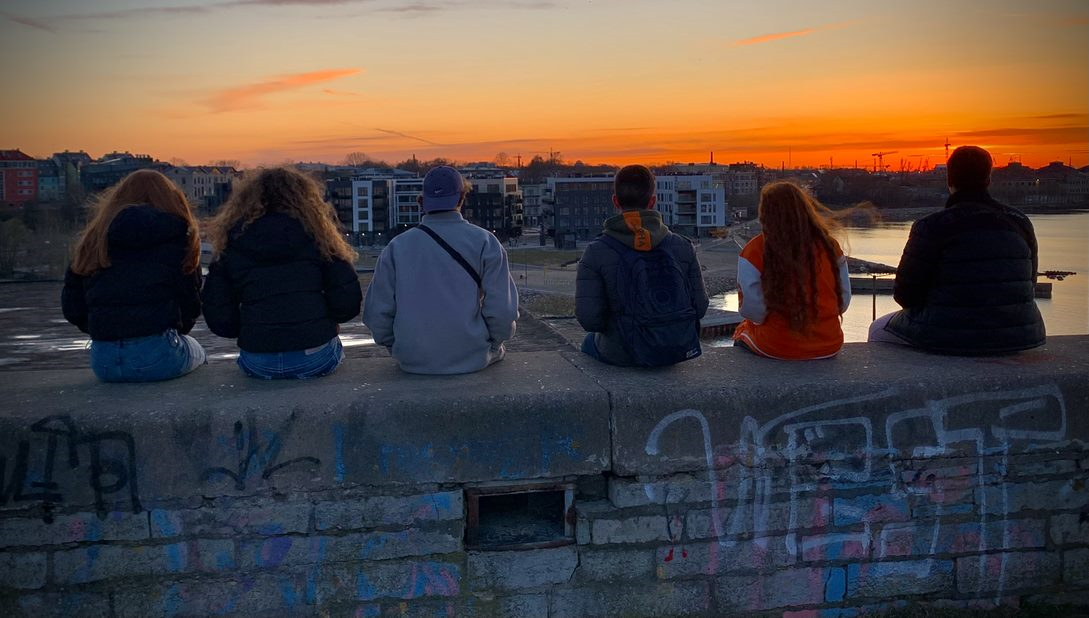 Click here to view the full photo gallery.