Max Makes A Mountain Out Of A Molehill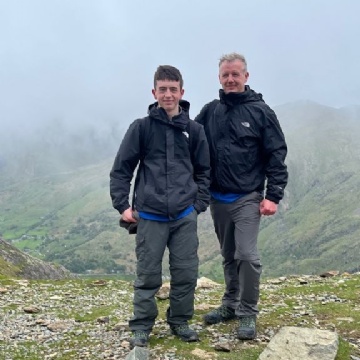 Year 12 student, Max Broster, has recently joined a group of other intrepid walkers and conquered Mount Snowdon, the highest mountain in Wales. Donning his best walking shoes Max spent three and a half hours ascending the path only to have to wait in line before he could say he had reached the summit. The generous, and exhausted, group of 42 raised a total of £3500 in memory of a friend and colleague of Mr Broster's, who sadly lost his life to bowel cancer.
Max said "It was mixed emotions for everyone. We were thrilled to get to the top and the views were amazing. It was such a challenge, but we raised so much, it was worth it. It was, however incredibly sad that Dad and his fellow workers had lost a friend to such a horrid disease. The money raised with go to a bowel cancer charity".