Ruby Performs A Wicked Song!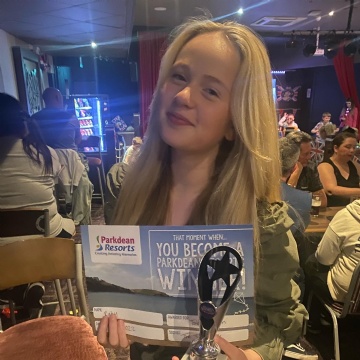 Year 8 student, Ruby Bird, travelled to Morecambe, Lancashire during the half-term holiday and participated in the Parkdean talent show. Following on from a successful win back in October, Ruby once again wowed the crowds and took the crown singing 'Defying Gravity' from the West End musical Wicked.
Ruby has been singing since she was 5 years old and is part of the Razzmatazz Theatre School based at Medway Kent College. She said "I really didn't expect to win. I was so nervous but somehow managed to win another holiday at Parkdean Resort". Mum, Lucy Bird, was very happy, saying "Ruby absolutely smashed it and made us all very proud".