Kooth Support for Student's Receiving Results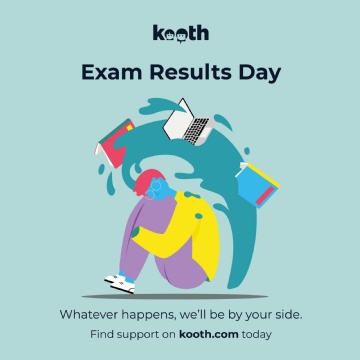 As we head towards Exam Results days on 18th August (A-levels) and 25th August (GCSE's), Kooth have released an Exam Results Support Guide for young people, which is designed to help young people in preparation for receiving their results. A full support brochure is available to download below.
Kooth.com is a free, safe and anonymous online service supporting young people with their mental health & wellbeing. It's commissioned in Kent by NHS Kent & Medway Clinical Commissioning Group & is available in Kent from the ages of 10 - 25.