Year 12 & 13 Trip to Tate Modern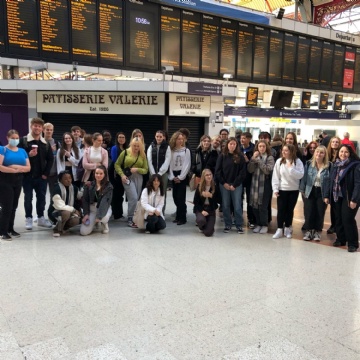 On a lovely day in October the Year 12 and 13 Textiles students set off with Mrs Prince from Victoria Station for the first part of their Textiles trip, which was a visit to Harrods. The group walked through London and everyone appreciated the beautiful architecture of the historic buildings along with the fine weather they had all day. Upon arrival at Harrods the students went directly to the superbrands sections where they could look at inspiring designers such as Louis Vuitton, Dior, Valentino, and Alexander McQueen. Seeing these garments up close really inspired their textiles projects. The quality of the garments, seeing the stitching up close and the feel of the fabric, helped students to understand why they stand apart from others in quality and innovation.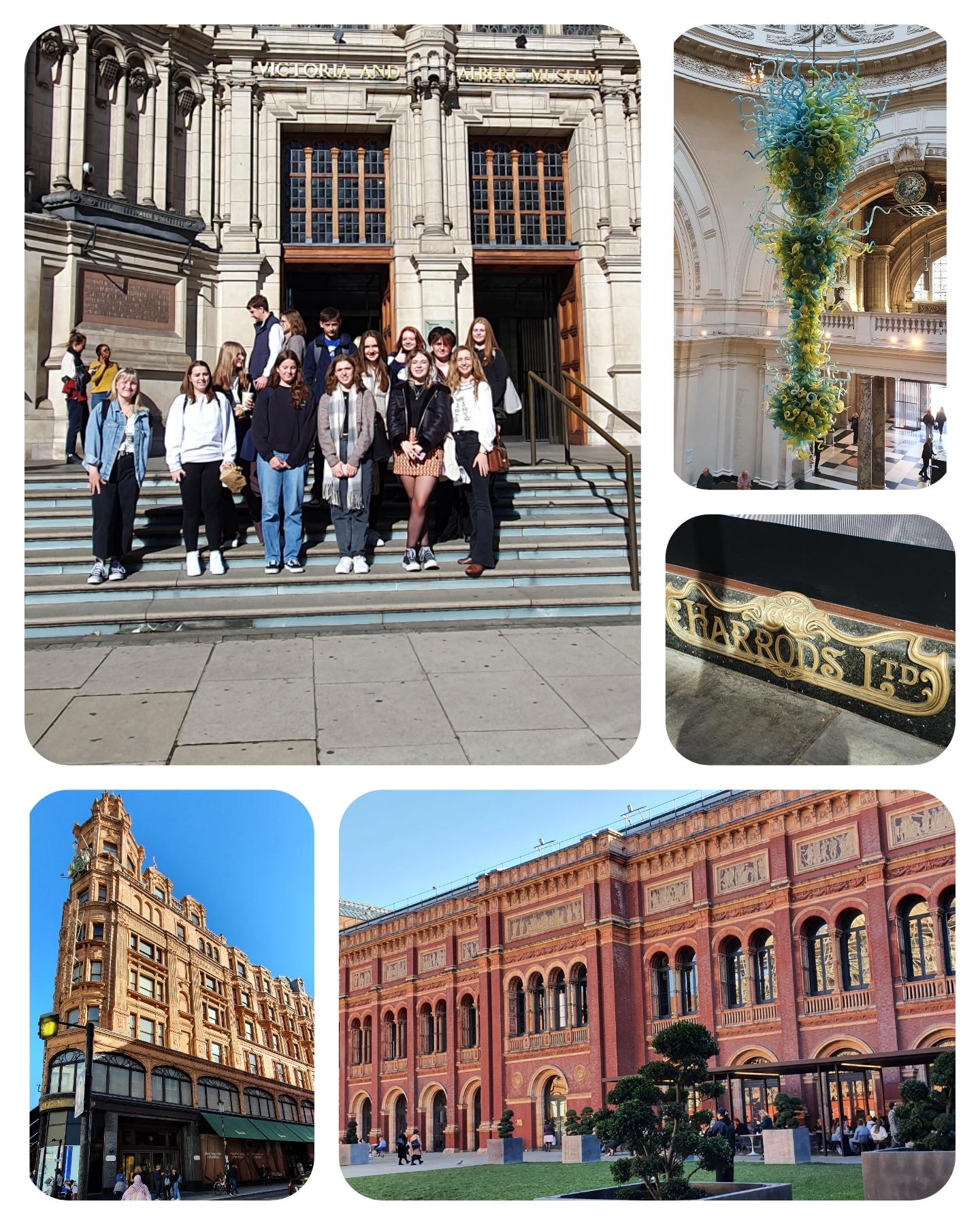 The trip continued with a walk down Brompton Road to the Victoria and Albert Museum which houses extraordinary collections of textiles, art, design and performance. The students were immediately impressed with the beautiful glass sculpture known as The V&A Rotunda Chandelier by Dale Chihuly in the main entrance hall. They then picked areas of the museum that they could draw inspiration from and explored all that the V&A has to offer. It's a vast museum and has so many things to inspire anyone who has a love of fashion, art, or design.
It was a brilliant experience and our Fulston Students were exceptional with their enthusiasm and conduct throughout the day. What a trip to remember.
Here are just some quotes from our Year 12 and 13 Students:
'It was a really enjoyable day. I gathered a lot of inspiration which I can use in my work.'
'It was so inspiring to be able to view such beautiful works of art up close. I am so grateful for the experience.'
'Going to both the V&A and Harrods was an enlightening and enriching experience. Being immersed in other people's creations was great on both an educational and personal level.'
'When looking around Harrods I found all of the beading and embroidery on the eveningwear very inspiring. I feel like the tri helped me a lot.'
'I really enjoyed looking around the fashion sections as the V&A as it was inspiring to see how styles, tailoring, and shapes in fashion have changed throughout history.'