Lesson In Life Saving For Students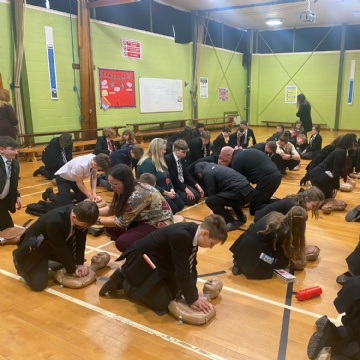 Students were totally focused during a recent whole school assembly as Mrs Woollcott spoke about a horrendous experience her family suffered back in 2015. Mrs Woollcott's father suffered a cardiac arrest in the family home; luckily for the family, Mrs Woollcott's Mum had been on a First Aid course just that week and learned how to administer CPR which she did, on her own, for 18 minutes. She explained just how helpless she and her sister had felt watching their mum do this, but being unable to offer any help or support as they didn't know how to administer CPR.
Because of this assembly students were invited to sign up to a free CPR training course at school which was held on Wednesday 11th January and facilitated by Mrs Bourne our first-aider. Over 110 students signed up, from all Year groups. Sam Hadlow said "it was so much harder to do physically than I had thought it would be, but I feel really good knowing that I now have that skill should I ever need it".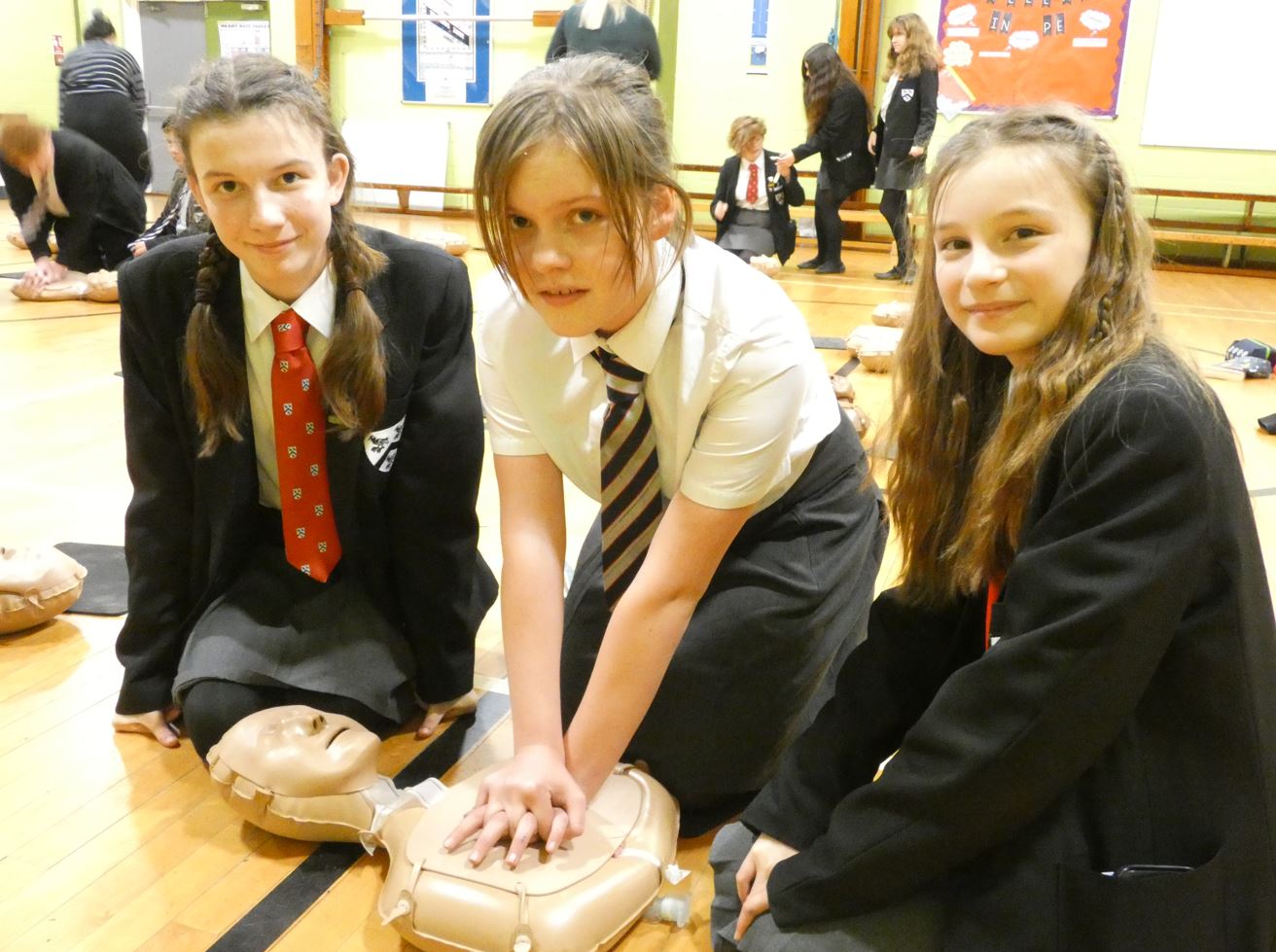 Mrs Woollcott said "I must thank Mrs Bourne who ran the session. She has a wealth of experience and her time given was very much appreciated. We hope that if any of our students are ever in the situation my family found ourselves in they would know what to do".
The session was such a success Fulston hope to run another training slot for further students.