Are Robots the Way Forward?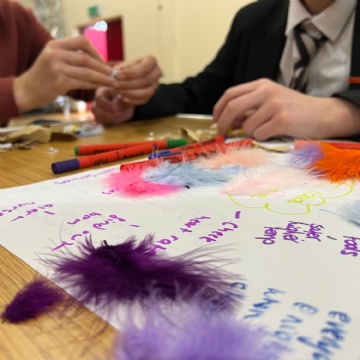 On Wednesday 25th January, staff and ambassadors from Canterbury Christ Church University delivered a workshop to our Year 10 Design Technology students. The focus was Robotic building, the thinking and philosophy around it.
Students took part in discussions about what robots are, what is artificial intelligence, the link between them and whether robots are actually real beings.
Fulston's teachers and students were challenged with the question, 'would you let a robot operate on you?', the majority of the year group said 'absolutely not!' and stayed at one end of their Millennium Hall whilst the remaining students and only 2 members of staff said 'yes why not!', and a debate started. However no one was persuaded to swap sides.
Students were able to get creative and were given a toothbrush head, a battery, motor, a feather and some googly eyes. When it was all put together students had their own little robot that moved and had character. Staff and students from Fulston had a great time and were grateful to CCCU for coming in and delivering this workshop.