Inspirational International Women's Day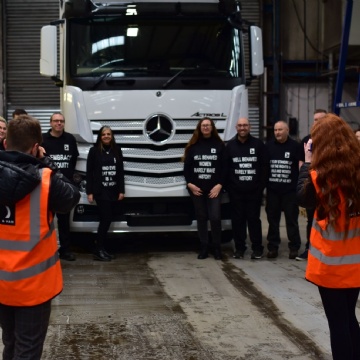 International Women's Day brought together the staff at Sparshatt's Mercedes-Benz Truck and Van and two students from Fulston to celebrate the social, economic and political achievements of women.
Sadie Young and Charlie Watkin were invited, as GCE Photography students, to visit Sparshatt's Mercedes-Benz to take photographs of this company, which is historically a very male dominated industry, to highlight that women can do anything in any industry. Sparshatt truck and Van asked staff to wear T-shirts featuring their favourite quotes and #EmbraceEquality to help inspire and empower the wonderful women in their industry.
To see more photographs please visit Sparshatt's social media pages or look out for more in our Easter newsletter. Well done Sadie and Charlie.