Fulston Families Host Erasmus Visitors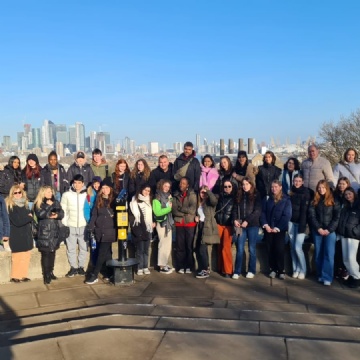 As January came to a close, Fulston Manor School welcomed staff and students from partner schools in Turkey, Sweden, Belgium, Italy and Spain in the penultimate chapter of our final Erasmus project.
Focusing on migration in Europe, 'Who's Knocking at Your Door?' is a project looking to dispel the myths espoused by media channels and encourage students to see the movement of people across the continent with fresh eyes. The week would provide a range of cross-curricular workshops, with students working individually and in groups to create artworks, videos and murals on theme, but also to provide rare travel opportunities to create new friendships and memories whilst enjoying highlights from the school's seat in East Kent.
A steady parade of willing host families arrived throughout the Sunday to collect the intrepid groups arriving from distant shores, all wide-eyed and full of nervous excitement about what the week would offer. Travel opportunities are fortuitously available to most, but the rare privilege of being hosted is what makes Erasmus the most special of our school residential experiences. Beach visits, open-mic nights, ice-skating, shopping-mall hauls, roller-disco sessions and more...as always Fulston's community of willing families were on-call to provide the best experiences and flawless hospitality for our guests.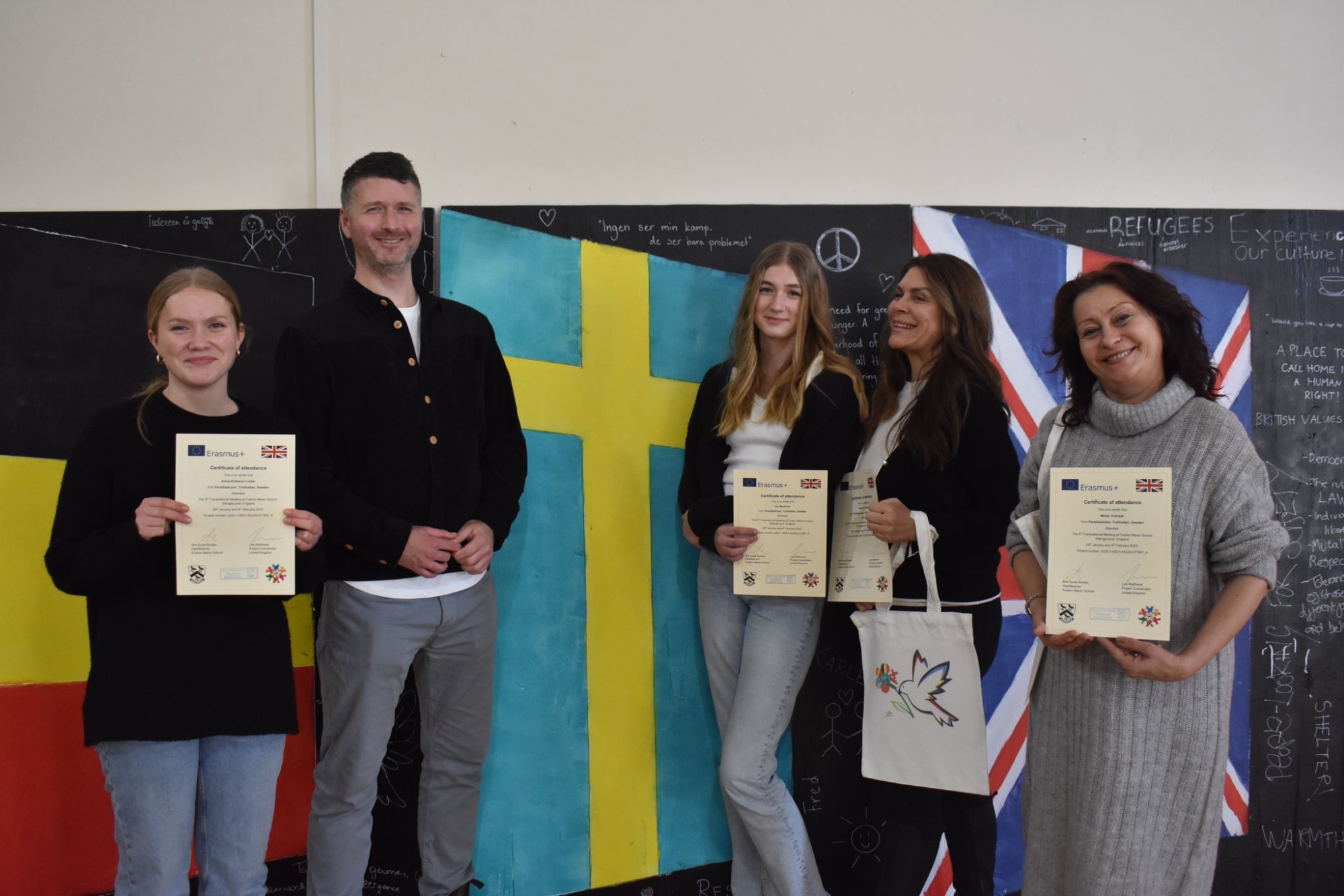 Together with workshops exploring the presentation of migration in newspapers across all the member-states, all our visitors were organised into mixed-international groups with the aim of creating creative videos including interviews with each other and members of the public across the county and London. Understandably nervous, but determined to succeed, each group scoured the streets of Canterbury and London to hear what the public had to say.
Alongside gruelling interview schedules, opportunities for creativity were at the forefront of the week. Canva productions, tote-bag heat-pressing and exquisite painted mural sessions gave the chance for students to collaborate and exercise creative flair, taking away physical mementoes of their week in the UK; after all, a work of art will always outshine a political endeavour and creativity lends every group experience the brightest gloss.
Punctuating the week's workshop schedule, excursions to Canterbury, Greenwich, and Central London offered the chance to soak up architectural delights, compete in photo-bucket challenges and fill social-media feeds with pictures in the unexpectedly good weather. Hours in-front of screens, countless encounters with the public on film, and the paint-splattered mess of a panoramic mural display on Thursday afternoon...the cumulative exhaustion of the week wouldn't dampen spirits as evenings of bowling, stay-awake marathons and musical performances kept spirits up and allowed new friendships to flourish.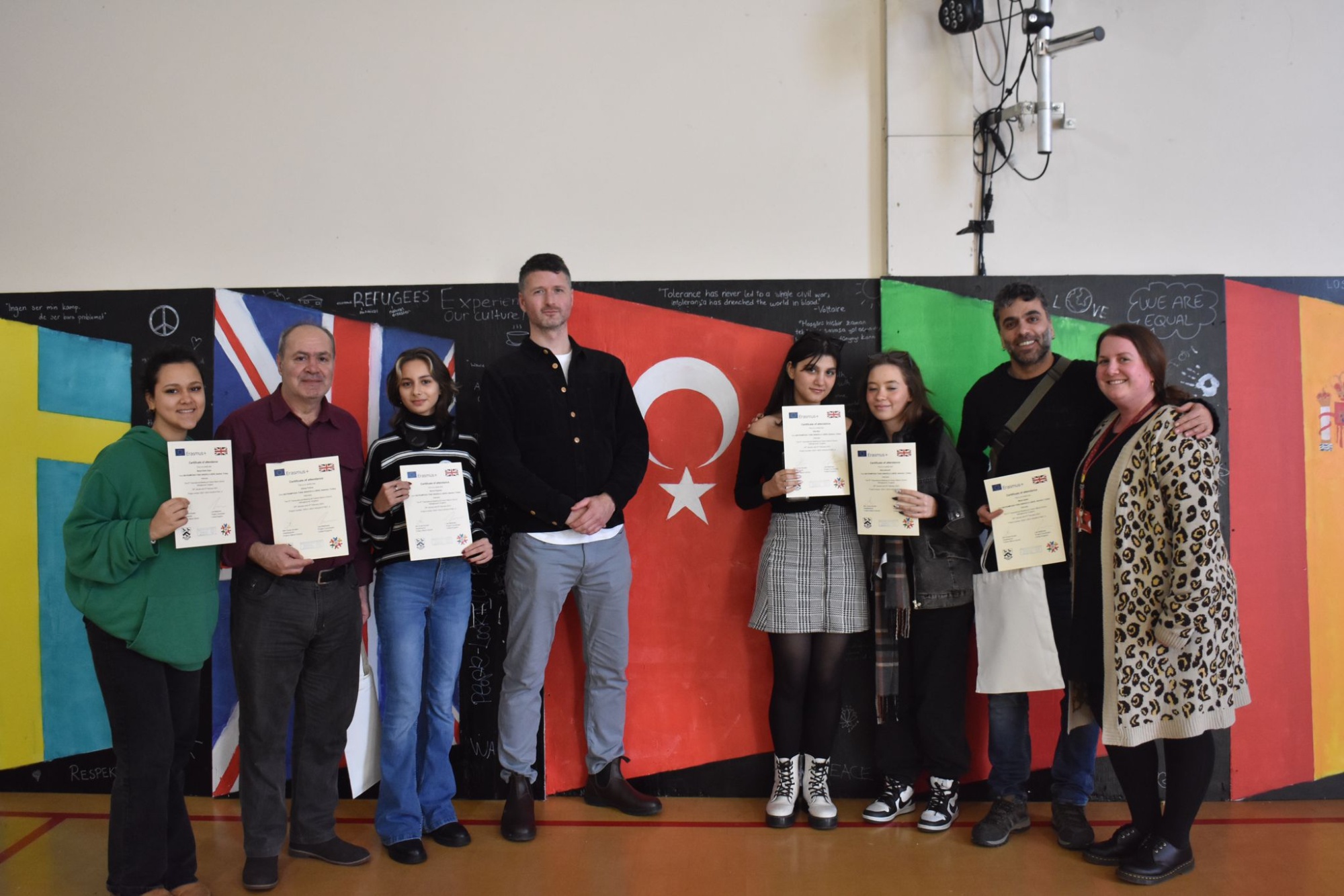 By Friday the scene was set for our closing ceremony; with project t-shirts sporting heartfelt sharpie messages and smiles eclipsing the nerves during final presentations, the sand was starting to slip away on a week, months in the making, and over in almost the blink of an eye. As our partner teams started to depart throughout Friday evening and Saturday morning, final embraces grew tighter as for one last time the flag of international friendship was flown over Fulston Manor School's community.
With one last leg scheduled to Sweden in April, the stage is set for our last ever Erasmus experience...we hope the energy and friendships forged during over the past 18 months and at the school last term culminate in an experience a project of theis ambition and quality deserves.
On behalf of the entire school, Mr Matthews would like to extend our most sincere thanks to all the host families who so kindly offered hospitality and accommodation to our visitors; you have helped create memories that will last a lifetime.