World Book Day Sees Some Characters Brought To Life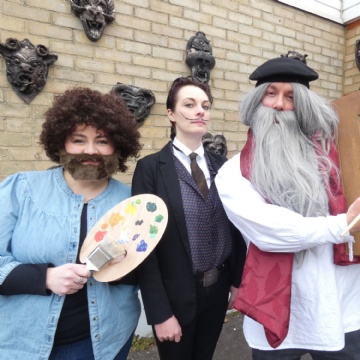 Staff truly entered into the spirit of things for World Book day and surprised students by dressing up as their favourite characters.
Mrs Palmer said "World Book Day certainly gets students and staff talking about literacy matters and the characters involved – albeit fact or fiction. It was so lovely to see so many staff take part and we managed to get a photo of just a handful of them together. The outside and inside areas were littered with Three Blind Mice, The Woman in Black, The Grinch, The Adams Family, Frankenstein and many more. It's one of my favourite days of the year" A big thanks goes to Librarian Mrs Silver who dressed as Mary Poppins and organised the whole event.