Third Time Lucky For James!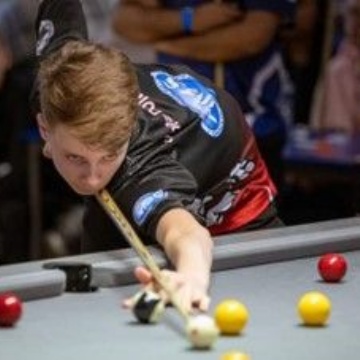 After a year of regional county matches the 16 most successful teams were invited to the National Finals at Lowestoft in Suffolk, Kent were drawn in a group with West Yorkshire & Northamptonshire.
Having been runners up on the last 2 National Finals in 2020 & 2022 Kent and James were keen to make it 3rd time lucky.
Kent beat Northamptonshire 23-13 and West Yorkshire27-9 to qualify for the semi-final with an 8.30am start on Sunday morning.
The semi-final opponents were Leicestershire who beat Kent in last years final, so the pressure was on. It turned out to be a massive victory for the Kent team who were 6-0 up before Leicester won their first frame, this gap was maintained and just kept on getting wider and eventually Kent got to the winning target of 19 frames with plenty to spare in a 19-9 final score.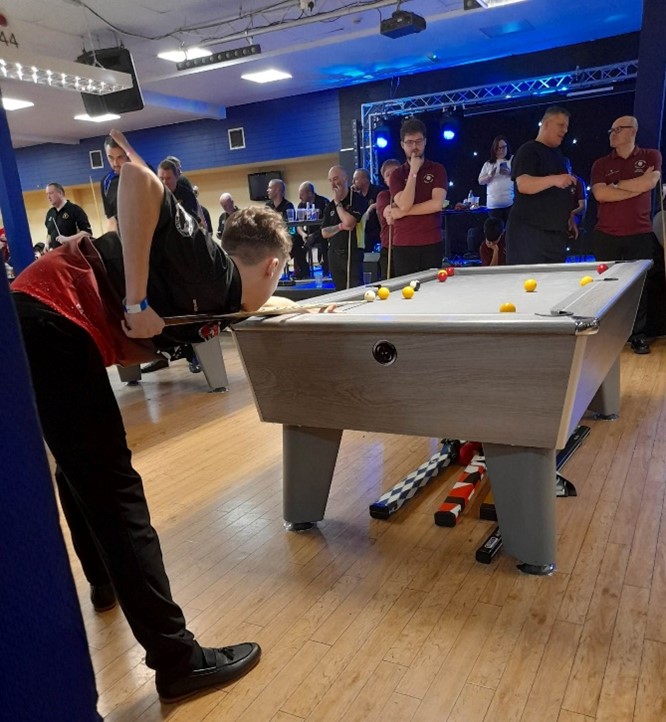 So onto the 3rd final in as many years(allowing for the covid year off) and it was Essex juniors who had come through a tough semi-final against Greater Manchester edging it 19-18 in a playoff.
Once again the Kent team got off to a flyer and got comfortably in front and never looked in any trouble with the final score being 19-11, cue the celebrations.
This teams victory is added to the Kent men's team who won their National title on the same day at the same venue.
James was named the best player for Kent over the whole weekend winning 14 out of his 14 frames (as shown in the stats below) against the best juniors from all over the country, that is a great personal achievement and I am sure will command some words of praise when the official tournament report is published.
As a caveat to this weekend on the Thursday night James won a 16 man competition at Chatham picking up a first prize of £800. This has to be one of the biggest financial prizes ever won by a junior player(this was an adults event).
James now looks forward to two series of tournaments at locations throughout the country 3 in the Under 18 category and 5 in the Under 25 category the later containing many "Ultimate Pool" professionals and Internationals. Results pending for the rest of this season another England trial in January 2024(fingers crossed).