Rosanna Gets The Needle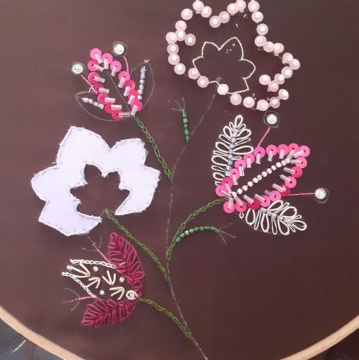 Our very own, very talented Rosanna Brookes has recently been working alongside Hand and Lock who have 250 years' experience embellishing, embroidering and monogramming garments for the Royal family, the military and fashion houses including Dior, Hermes and Louis Vuitton.
Rosanna was invited in during the February half term and had an amazing time learning new skills during her work experience there.
The Year 13 student has been offered a conditional place at Loughborough University on a Product Design Technology course and intends on using her creativeness to excel in her chosen field. We will be watching her progress very carefully and would love to see more of her examples of embroidery as and when they appear.
Well done Rosanna.