Thought-Provoking Workshops for Students' at FMS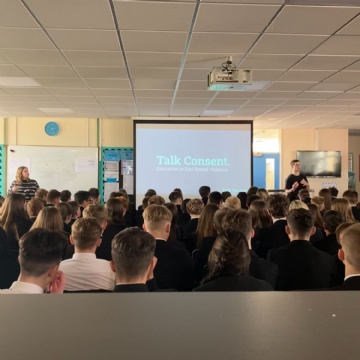 We were delighted to welcome Dan and Beth from Talkconsent, who delivered workshops to Year 13 and talks to Year 12 and Year 10 students' as part of our bespoke Personal Development Curriculum programme.
The students discussed:
• Importance of enthusiastic consent and what that means
• How consent works in practise and in relation to student lives
• Understanding the difficulties with communicating in relationship and how to overcome these
• The issues of sexual violence
• How you can report something or receive support if something happen.
Overall, there has been fantastic feedback from staff and students, and these sessions have encouraged thought-provoking discussions regarding consent.