Assembly Sends Out Strong Message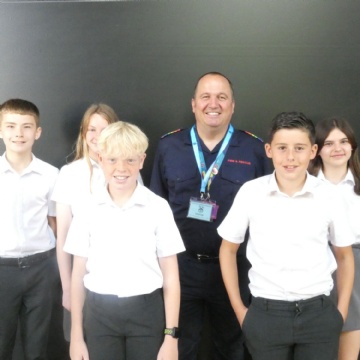 We were delighted to welcome Firefighter Archie to Fulston Manor on Monday 3rd July to speak to our Year 7s about the incredibly important message - making the right choices.
Archie spoke about what arson was and the consequences of the actions of arsonists. Just being in the same place as something being lit is sufficient to be convicted as an arsonist and having to potentially serve time in prison. One of the top tips was having an excuse ready before you go out with friends so that you can make a speedy exit should you know that what they are about to do is wrong.
Students found the talk interesting and now know more about fire safety.