Emilia Smashes Her Final Competition, too!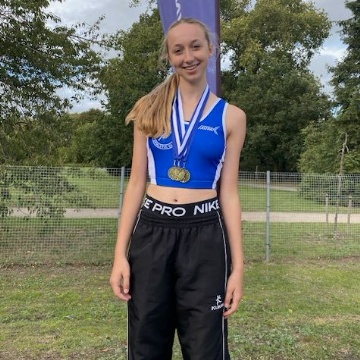 At the final competition of the summer, at Dartford for the inter-club championships, #TeamMorrision student, Emilia came away with 3 gold medals and new PBs in hurdles and long jump!
Emilia competes alongside #TeamStanhope student, Alfie, who represents the same club at Swale Combined Athletics and the pair of them are the girl's and boys' captains respectively.
We hear that they have a very healthy competition going between them and love to try and outdo each other at events - keep up the great work, both of you!