Chris Takes to the Marlowe Stage!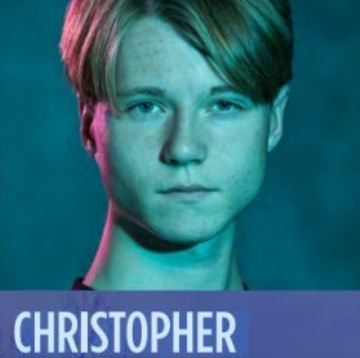 Our very own Year 13 student, Christopher Rayner, wowed audiences over the summer as he was chosen to be part of the cast of the production, The Trials, at the Marlowe Theatre in Canterbury. Running between 31st August and the 2nd September, Christopher played the part of Tomaz. Inspired by the Fridays for Future school climate strikes, the playwright, Dawn King, wanted to give a voice to the young generation inheriting the climate crisis.
No stranger to the stage, Christopher has performed in Dear Evan Hansen, 13: The Musical, and Hadestown. Christopher said "I've also had the privilege of performing in a multitude of concerts, including singing many solo songs and performing at The Canterbury Festival last year.
The Trials and its environmental theme were important to me because the world is a beautiful place and we are incredibly lucky to be able to experience it. However, the climate crisis greatly threatens this breathtaking planet we call home. I, for one, love nature, and would one day love to travel to see as many places of outstanding natural beauty as possible. However, if we continue at the trajectory we are on, these places will not be around for long, which to me is incredibly upsetting to even think about.
I love acting and the feeling of fulfilment knowing that I've been able to make an impression on the audience. I've loved working with the incredible adult actors in The Trials together with the 11 other incredibly talented young people I have the privilege to call my co-stars. I've now worked with outstanding directors, and the whole Marlowe team behind the scenes. Stepping onto that stage for the first time is something I will never forget. The moment of standing there and looking at the seats I had sat in many times before was absolutely surreal. The theatre is beautiful and the people working behind the scenes are amazing".