Year 12 History Students Visit Battle Abbey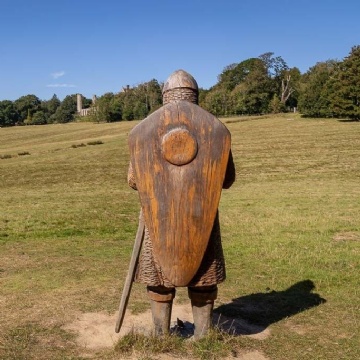 On 14th of October 2023, our Year 12 A level History class were lucky enough to be able to go to Hastings with Mr McCutcheon and Mrs Wisbey. It was the 950th anniversary of one of England's most famous battles - The Battle of Hastings!
"We started the day off by walking through the historically accurate villages which made us historians feel like English warriors preparing to obliterate the Normans (which we all know was not the case!). We spoke to many of the experts who were staying in the camp over the weekend. The first man we spoke to taught us about the way mediaeval craftspeople made their bows; he explained it was a tedious process which took a few days to complete if you had the correct equipment and wood. Another group we spoke to explained medieval weapons and how they would be used, and also what kind of people used each weapon. Fun fact - swords were rarely used for battle as they were extremely expensive and were more like an object to show off wealth and status.
We ended the day watching the re-enactment of the 1066 Battle of Hastings. The battle was extremely entertaining to watch and was commentated on like a football match would be.
Overall, the Year 12 students including myself, had the most educational day which will be very useful as we learn about the mediaeval world this year. Thank you to the History Department!".
Written by Year 12 student, Connie Vaughan.