Year 9 Boys Football Result - 16.11.23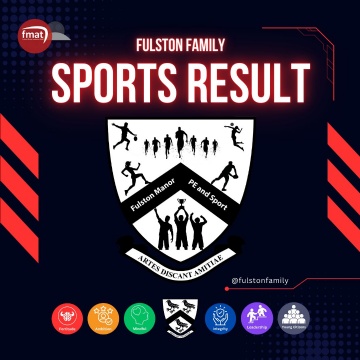 Fulston travelled to Tunbridge Wells Grammar School. With both schools having strong sides, the game was set to be a thriller.
Both teams started strong, having promising possession of the ball but couldn't make the breakthrough against either defence. TWGS then started to play some slick football which broke the Fulston defence. The TWGS forward struck the ball straight to the bottom corner which allowed TWGS to take the lead. We tried to step up to another gear but quickly conceded a penalty and another well-worked goal by TWGS which saw us fall 3-0 down.
Frustrated from falling 3-0 down, Fulston were riled up and pressed the TWGS midfield to win back possession. Brad received the ball and turned away to make space and struck the ball straight into the top right-hand corner to make it 3-1.
The second half came and Fulston were determined to fight back. Dominating possession, we were able to have attempt after attempt on goal but could not find the back of the net. Not until Olly received the ball on the edge of the box and struck straight into the back of the TWGS net to make it 3-2.
Our Year 9 boys pressed to equalise but unfortunately could not find another goal and the final score was 3-2 to TWGS. Fulston fought so well to come back from 3-0 down. All players should be exceptionally proud of their performance - well done all!
Year 9 Squad for this match:
Logan
Alfie
Olly
Freddie
Callum
Tommy
Brad
Harry
Oscar
Finn
Jamie
Sidney
Caelan
Charlie