Château du Baffy
Visit to Normandy, France - Wednesday 4th May - Saturday 7th May
This was the first foreign residential visit ever where we had had everyone arrive on time. A promising start that was to be fully justified. Everyone had been worrying about the weather, but even that was perfect for the duration of our stay. Our ferry crossing was smooth despite the previous day's high winds and we had the boat pretty much to ourselves. After a long trek by coach to the small fishing town of Honfleur, we stretched our legs and visited the unusual church with its boat-hull ceiling as well as the shops and cafés that lined the harbour. From there it was a pleasant drive through the narrow country roads to the Château du Baffy. Our bus driver John was equally glad of a break. Our luggage was taken for us by the staff and we walked up to get our first glimpse of the château, a magnificent country house standing proudly in its own private grounds. We settled in and got ready for our "Gala dinner". Everyone came downstairs dressed in their finery and, after a quick photo shoot, went into the dining room to be served such delicacies as frogs legs, snails, pork scallops and baked Alaska.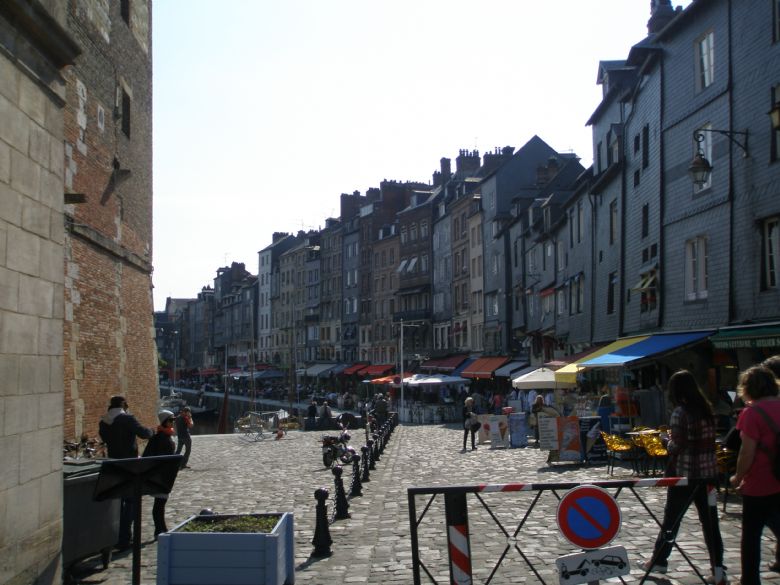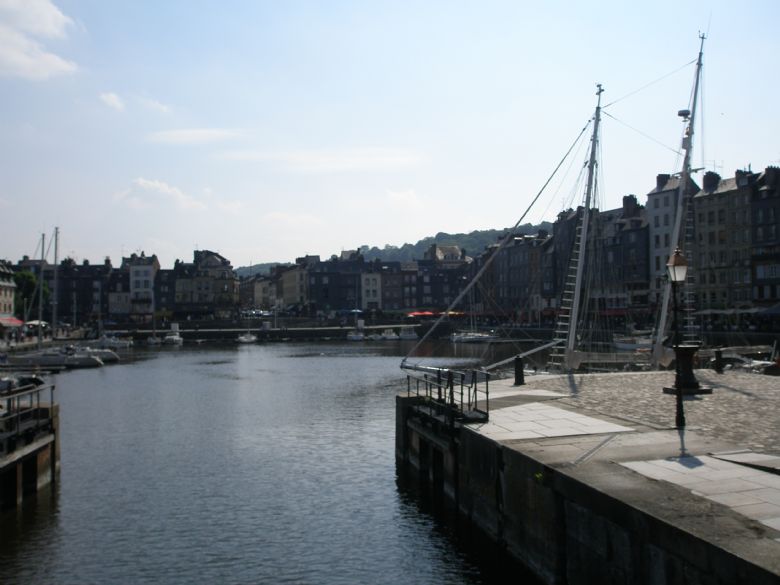 The next day after a little sleep, we set off to the farms. The goat cheese farm was the first where we met the goats and the new born kids; then some of the more courageous students sampled all of the different cheeses that were produced there. Feeling a little thirsty we then set off to the local cider farm where we were given a guided tour and were able to sample and later buy some of the apple juice.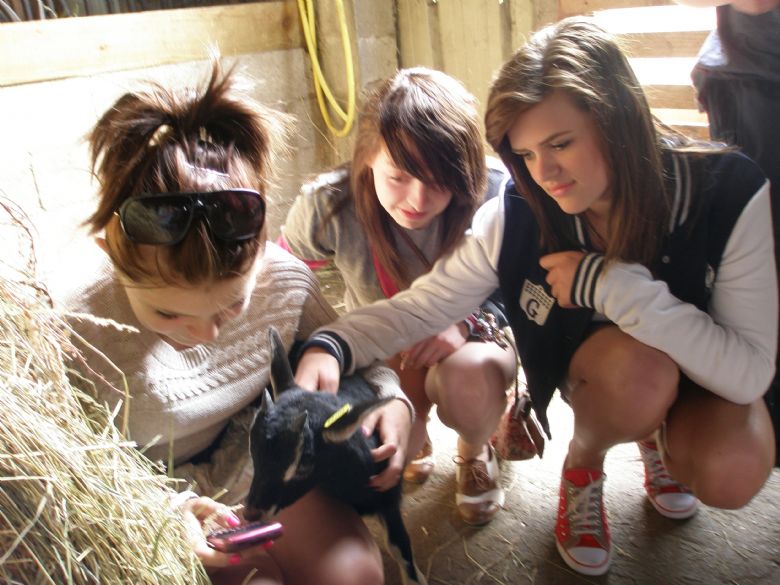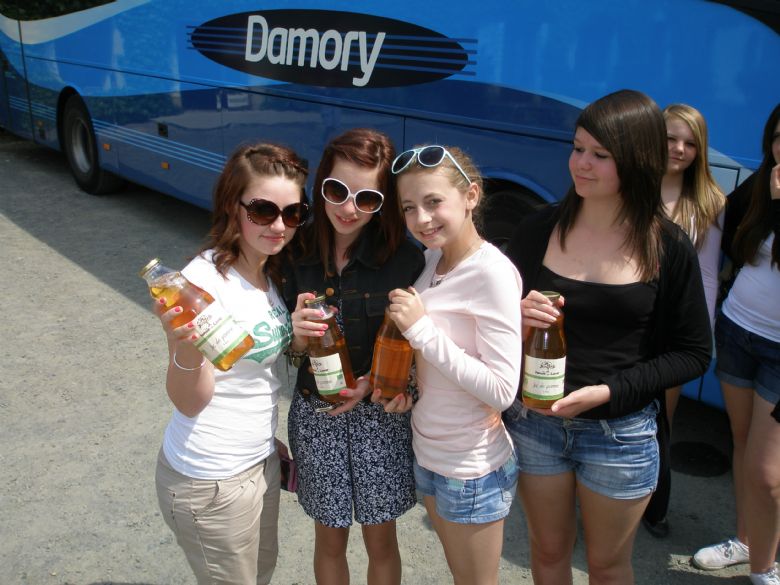 We then had lunch at Omaha beach and then went to the American cemetery that overlooks it. For a lot of our students the reality check that it gave them to such games as medal of honour was truly humbling. From there it was a quick drive to the 360 degree cinema for a visual and audio experience of the D-Day invasion.The next day was a little more leisurely but still as poignant. We saw the genuine Bayeux Tapestry and followed an audio tour of the story it depicted as well as seeing the story behind it. It was then down to business for the students, shopping! They finally had the time to go and restock on sweets and acquire hose all important souvenirs for family and friends, and practise their French of course. From there it was time to take in one more cemetery; the British one. All of our students took an avid interest in finding possible relations.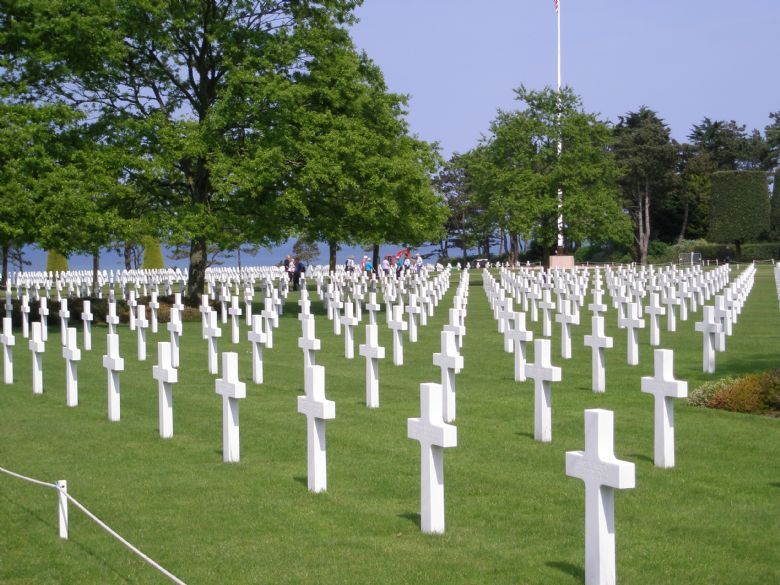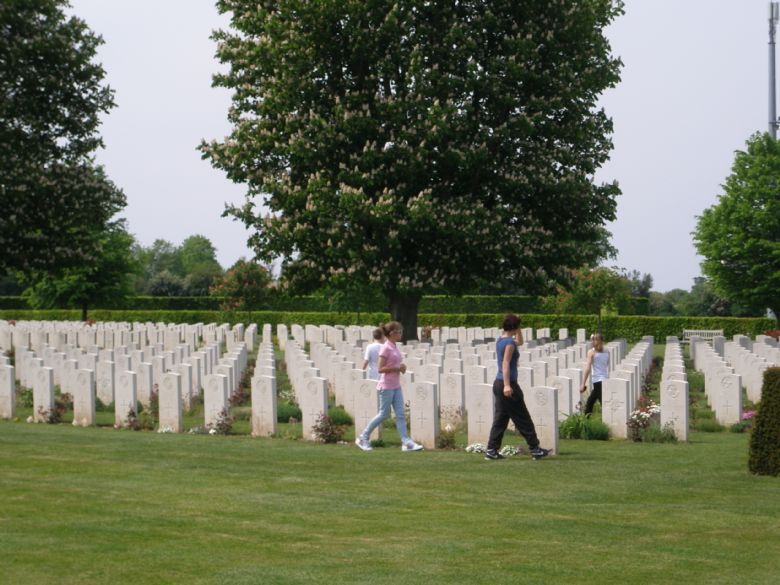 Reluctantly we had to call it a day and head off to the coastal town of Courseulles for some bowling to lift our spirits. An underwater pirate theme with fluorescent pictures, lighting and laser light show made it a great experience. Tired and reluctant to go home, we headed off in cooler conditions, stopping briefly at a service station to feed the giant carp and the ducks. We made it back to Fulston with everyone in tact and having had a thoroughly enjoyable time eagerly awaiting the next French visit next year.