Erasmus+ Project, Crete
Following excursions to Germany and Romania in search of the perfect formula for biodegradable food packaging, 5 Fulston Manor School students spent a week in late October on the Crete coast. Their purpose was to find innovative ways of promoting bio-plastic designs. Much of the week would be a blur of internet algorithms and data traffic, contextual hyper-links and blog-writing. But, in the spirit of Erasmus, the students would be treated to impeccable hospitality and a rare opportunity to sample Greek culture untainted by the lens of tourism.
Welcomed into the homes of our Aegean hosts, the students experienced the antiquities of the island, sampled exquisite cuisine and enjoyed the traditional cultural practices of the local population. Visits to the temple of Knossos and the towns of Chania and Rethimno revealed the influence of Pre-Christian civilisation and a lengthy Venetian occupation. Navigating the winding alleys of the back-street markets along the coast, the group traced the steps of Theseus- and had the chance for some shopping time, gyros and cake!
A lunch-time fiesta in the Temenos region provided a blissful end to a morning of pottery workshops and visits to ancient olive groves. Regaled with the traditional dances and instruments of the island, it wasn't long before students were arm in arm singing and shuffling to live musicians and making promises of friendship and future travel plans together.
Yet the programme would not allow for too much celebration. Currently experiencing tough modernisation in light of strict EU legislation, Greece has been fined 10s of millions of Euros for failing to meet waste disposal and recycling quotas. Visitors increasingly find the shores of many Greek islands tarnished by plastic pollution. All the more reason for our intrepid young people to make another journey in the quest for sustainable living…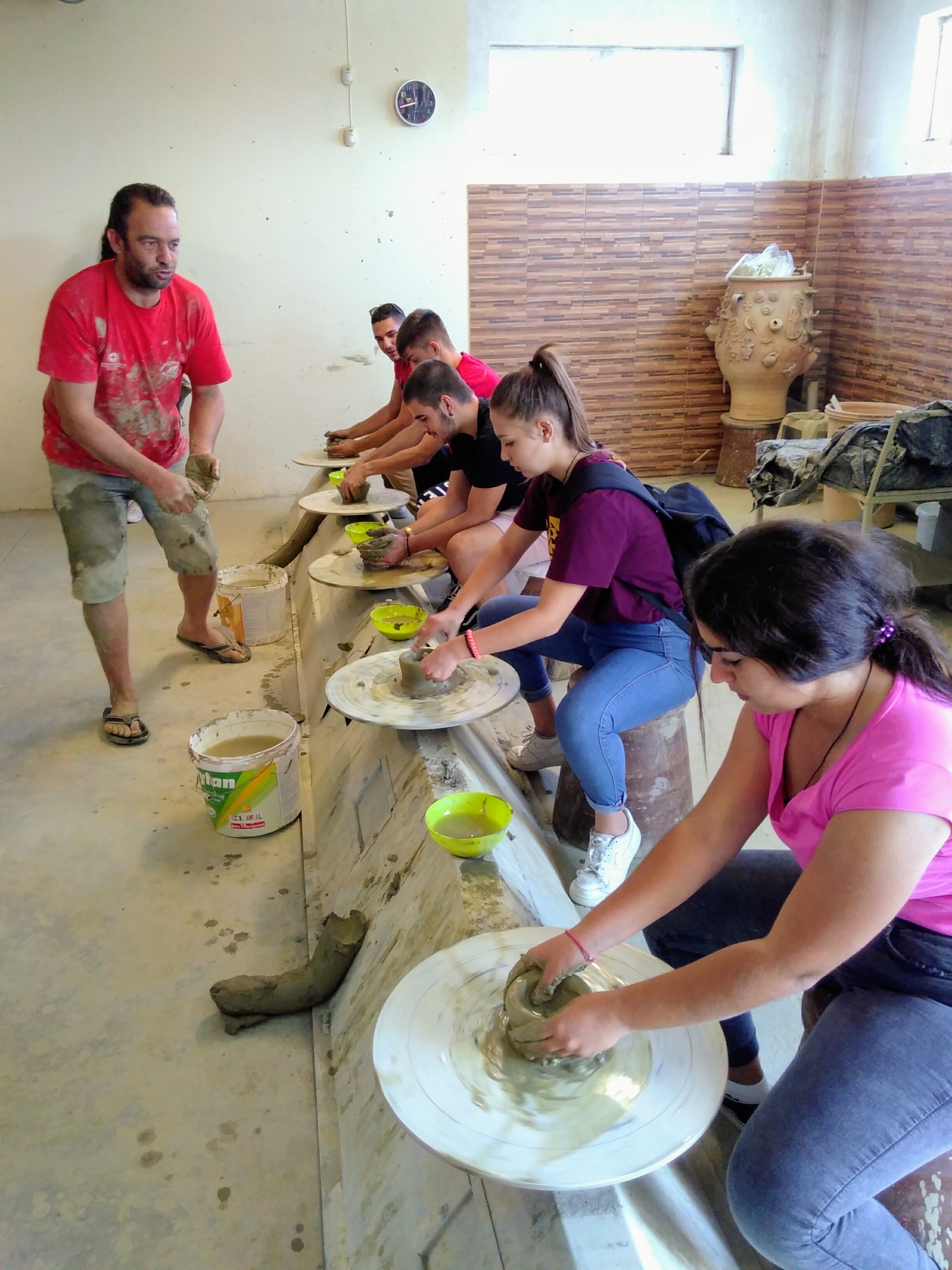 Visits to waste disposal sites were a shock to many. The cloying acidity of the air and pools of black slime from irrigation pipes framed heaps of rubbish from unseparated household collections. A stark contrast to the lapis waters seen on the horizon.
Yet, unexpectedly the biggest shock came during a visit to Plastika Kritis, one of Europe's biggest plastic manufacturers. Here students heard first-hand the demand for plastic products and the simple factor preventing sustainable solutions: money. Not prepared to pay an extra 50 pence for a biodegradable water bottle, we accept the fact each one will pollute our planet for 500 years.
Escorted on a tour around the manufacturing plant, students were exposed to the colossal scale of production. Whirring machines, robotic instruments and ceaseless conveyor belts…and millions upon millions of tonnes of plastic sheeting; stacked, wrapped and prepared for distribution. It was difficult not to feel awe as Wonka-esque contraptions sent sheets flying over our heads. Yet the solemn recognition was simple: most of these creations would find their way onto the streets and beaches across the world and would remain there for centuries.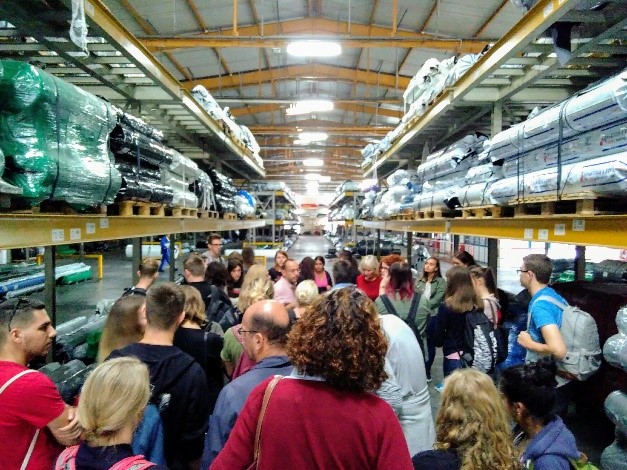 And so the Erasmus venture to Crete became a week of contrasts: digital technology and ancient traditions; crystal clear waters and polluted shorelines; financial gain and environmental sustainability. Once more, the project has broadened the minds of our students, confronted them with the problems facing our world and inspired them to find ways to improve it.
Year 13 student, Nathan Ottaway, said "It was a fantastic trip and is a great project to meet new people and to learn about bioplastics but it is worrying when you look at the statistics. We have all made so many European friends through Erasmus+ and, in fact, I am travelling to Romania next summer to meet up with some".
Now with a solid digital presence, the next chapter will come in February when Fulston will host our European partners as they explore ways of taking their achievements to the public…