Our Uniform
We pride ourselves on the appearance of students at Fulston Manor, and we expect them to be smartly dressed on their way to and from school and throughout the school day. If you require any further guidance please do not hesitate to contact your child's Head of House, contact details can be found here.
Below you will be able to view our school uniform list. We have also given some examples of correct school uniform along with some examples of shoes that should not be worn as part of the school uniform.
Our uniform is compulsory.
Our uniform must be worn correctly at all times – this includes on the journey to and from school.
Students may only wear weatherproof outdoor coats in addition to their school uniform. These must not be worn in place of their blazer.
Hoodies, sweatshirts, denim jackets, leather jackets and gillets are not allowed.
There is to be NO make-up worn, this includes painted/false nails.
There is to be NO jewellery worn, or piercings.
Only those hairstyles suitable for school are allowed – NO unnatural colours
School skirts should be grey in non-stretch fabric– choice of two styles - either straight (with small back split or kick-pleat) or box pleat. Skirts must be knee-length.
Trousers must be charcoal grey or black classic straight-legged tailored school trousers.
NO trainers in school.
Uniform can be purchased locally from Forster's School Outfitters, or online through Ambition Sports Fulston Manor Shop page. Links to purchasing the correct PE Kit are here: Fulston Manor Buyers Guide
Examples of Uniform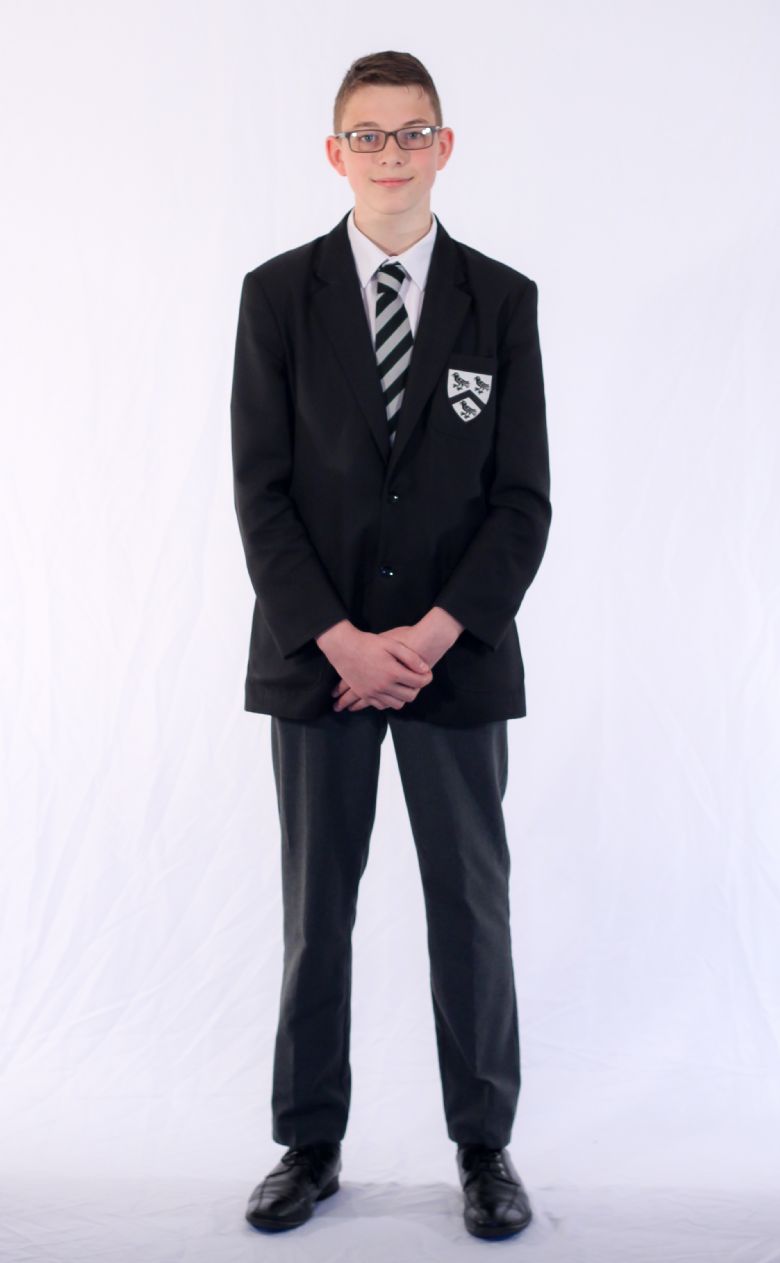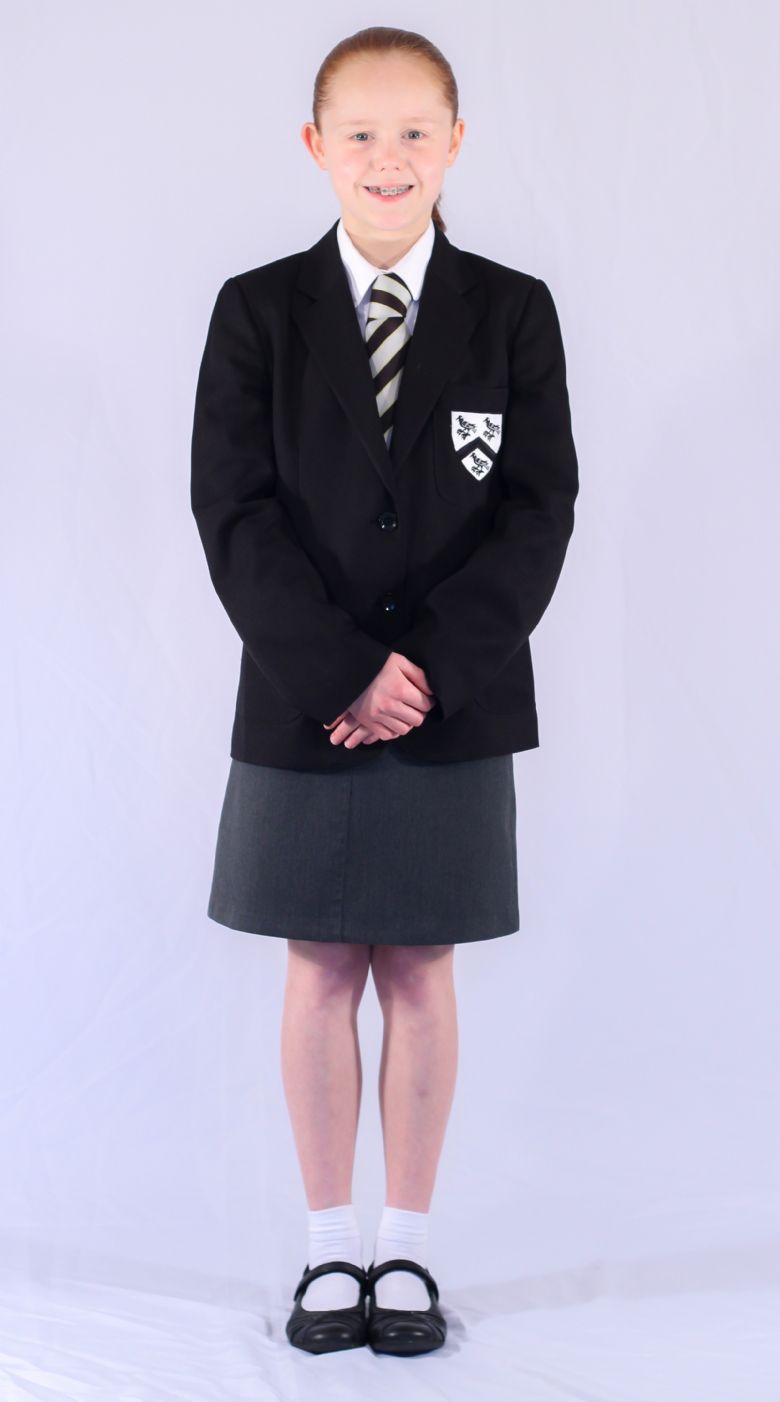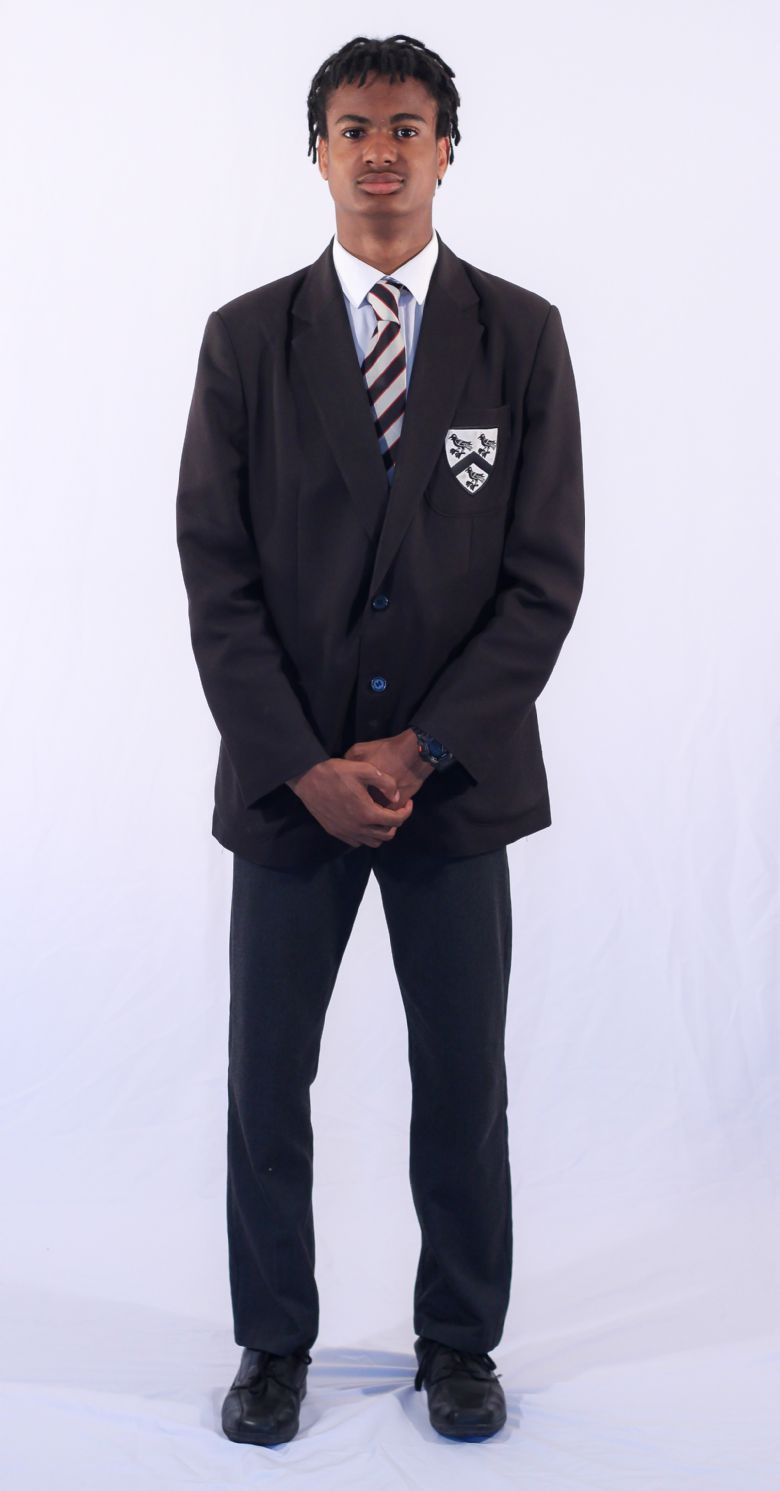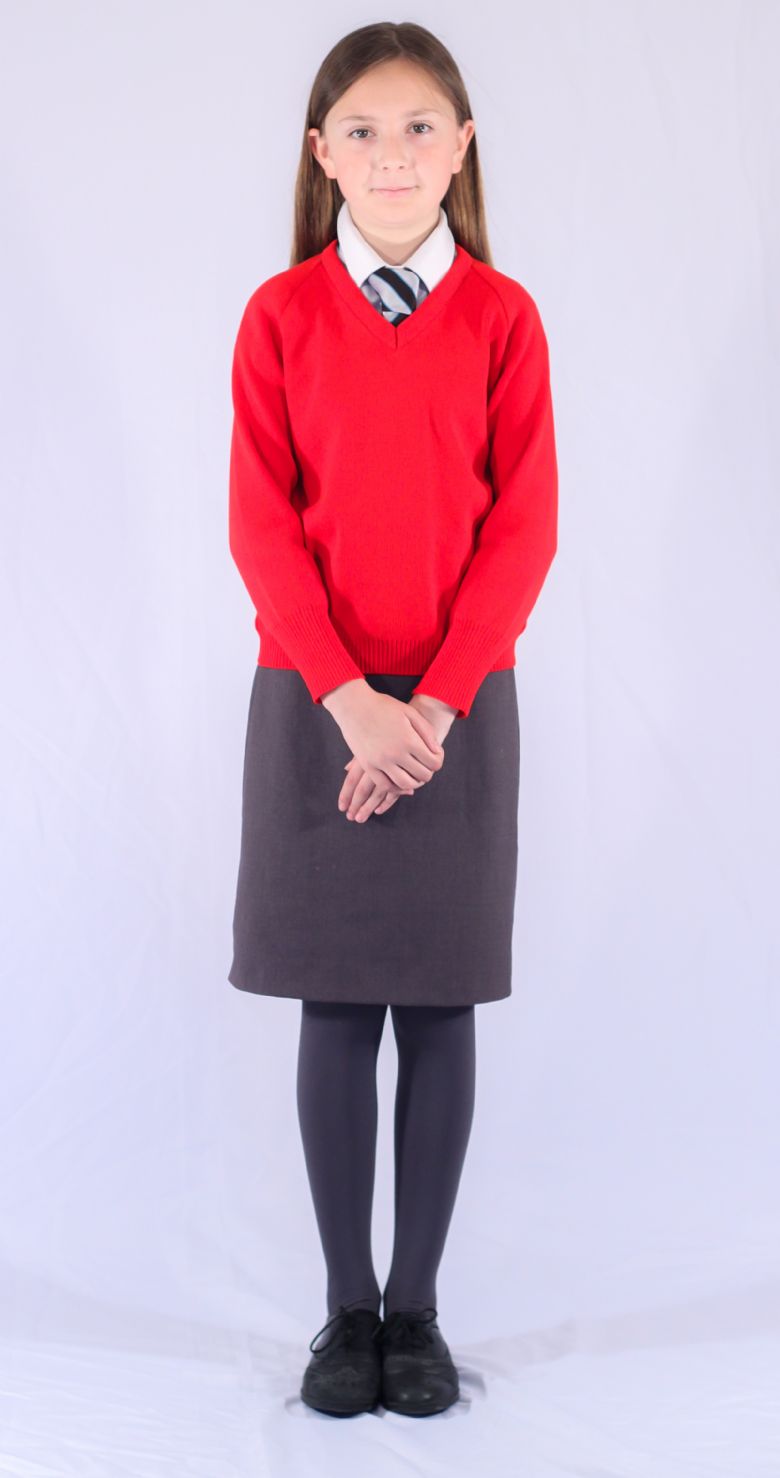 Examples of Footwear Not Permissible