The Sixth Form Centre
Our new Sixth Form and Learning Resource Centre was opened officially in June 2016. Guests were invited to tour the building after which the ribbon cutting and plaque unveiling ceremony took place, Mr Brookes, said, "We were delighted to welcome MP Gordon Henderson as our guest of honour at the official opening of the 6th Form Centre. This £3.8m project provides outstanding accommodation for our students and has already been entered for one prestigious design award. Our 6th form of over 300 students already enjoy significant success with an average of 60 students going to university each year and I am certain that the new building will help ensure that such success continues into the future.". The building contains a brand new library, Sixth Form common room and the Study Zone which has quiet areas for study and PC facilities. There are also four new classrooms, a meeting room, a Careers Office and offices for various staff members.
The Sixth Form Centre
The Sixth Form Centre is divided into specific areas allowing students to study and socialise in a manner that suit their needs, Sixth Form pastoral and teaching staff offices are also located in the Centre so students have easy access to members of staff.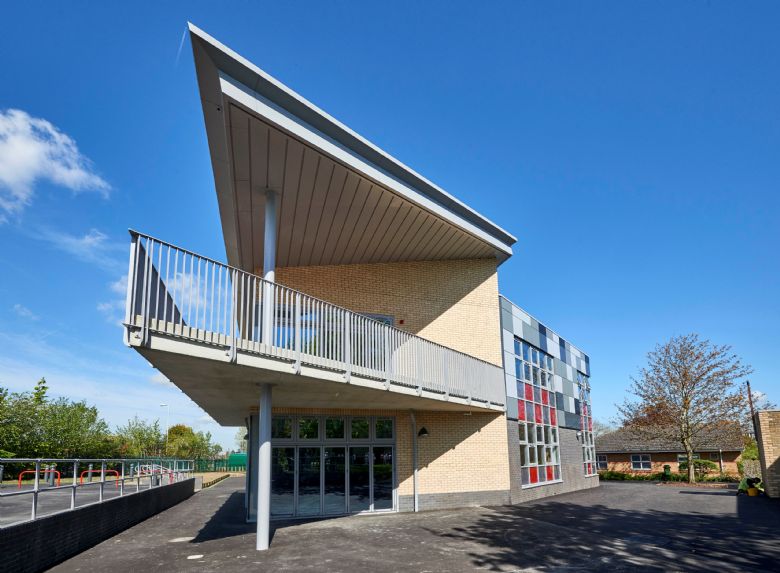 Study Zones
The study zones make up a large part of the top floor of the Sixth Form Centre. There are four zones designed in an open plan layout each allowing students a different way to work, some zones are designed as a quiet space so students can work independently. Some are designed with group work in mind and finally some have computer stations; there are over 75 stations available to students at any one time. The study zones can be used in a variety of different ways allowing for lessons to take place in one area with the rest left for private study, to all four areas being linked to allow for large assemblies or meetings.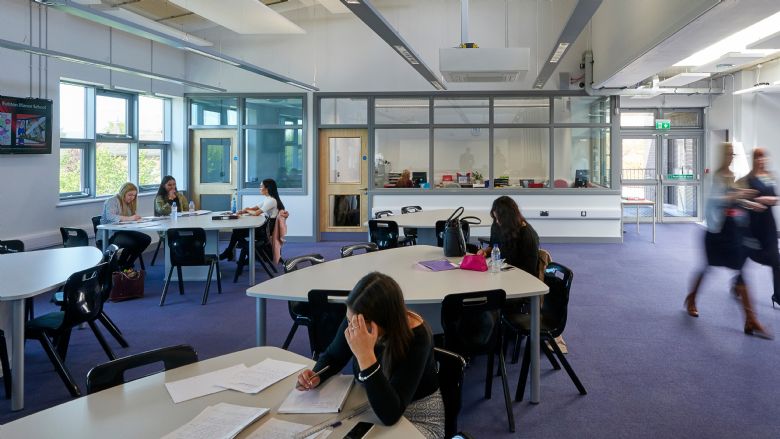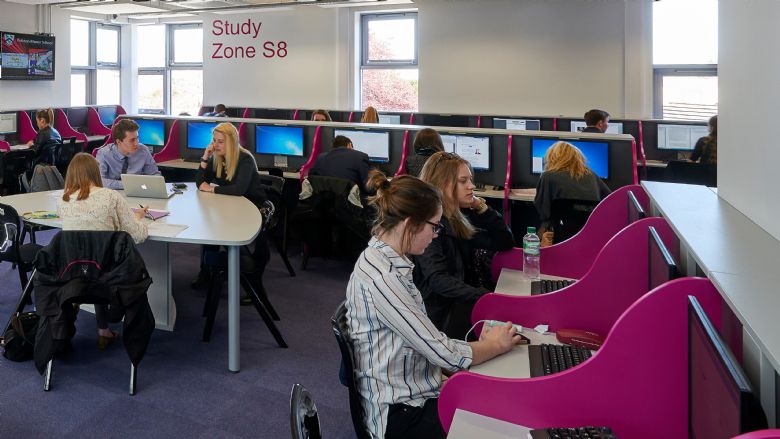 Common Room
The Common Room has several iPads designed to allow students quick access to their email, work and the web. Along with this there is a large digital screen displaying news specifically relating to the Sixth Form community and a feed showing live coverage of current affairs. The Common Room also houses the Cafe which serves a variety of food and drinks between 10.00am and 2.00pm daily. There are also 2 vending machines, a water cooler and a microwave. With amble seating arrangements to suit student needs the Common Room should be a welcome place to spend break and lunch times.